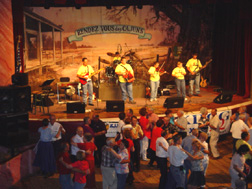 There's always something happening at Jean Lafitte---here's a printable pdf of July activities, exhibits, and events.

To search by specific days or for future events, use the "Search for Events" function below. Be sure to click on "Show Results" to get the information you've requested.
Days and times of operations and information about holiday closings are here.
Upcoming Events
Showing 146 results
  Show ALL instances of recurring events

 RSS Feed