NPS Hurricane and Severe Weather Response
The National Park Service manages a wide variety of areas across the United States and its territories, with many different types of physical environments and visitor experiences where varying levels of service are required to manage incidents and emergencies.

During severe weather such as hurricanes, the NPS strives to ensure the safety and protection of its visitors, employees, and resources. When the NPS is responding to an ongoing severe weather event, this page will provide timely updates about NPS response activities and links to specific information about parks that may be involved.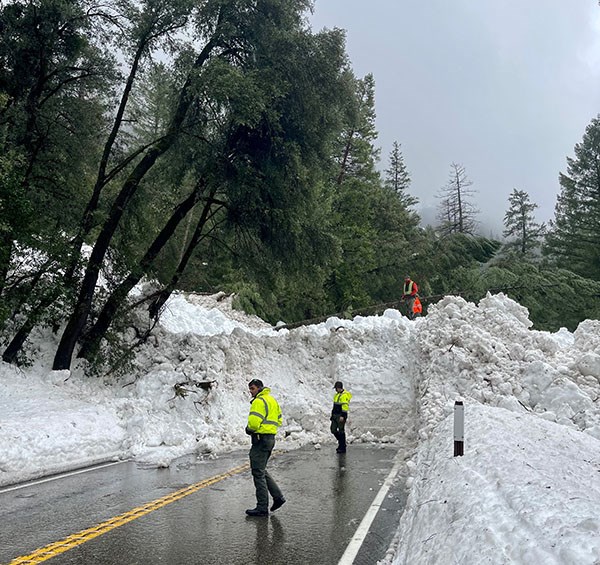 California Winter Storms
February – March 2023
Due to impacts from winter storms, a number of national parks in California implemented severe weather plans and closed some or all areas to protect visitors and employees. Parks have been reopening closed areas as conditions allow.
Please check park websites for details.
---
Coordinating the NPS Response to Severe Weather Events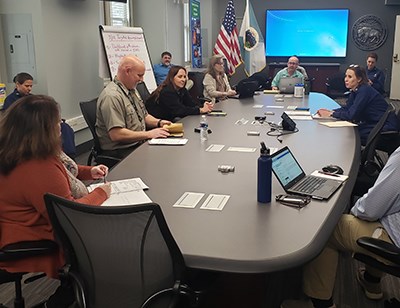 The immediate NPS response for parks significantly impacted by severe weather and other natural disasters is often coordinated by an NPS incident management team (IMT). An IMT's work focuses on accounting for and assisting employees at impacted parks, organizing for the recovery work ahead, and bringing in additional staff resources to conduct damage assessments, coordinate debris removal, and provide access to park areas. The NPS also coordinates closely with the Federal Emergency Management Agency (FEMA), the lead agency for the federal response to severe weather emergencies.

As the NPS responds to severe weather events, employees remain vigilant and adhere to recommendations and guidelines to reduce the spread of highly infectious diseases. All responders follow recommendations provided by the Centers for Disease Control and Prevention (CDC) to stay healthy and reduce the spread of illness. As needed, the NPS Office of Public Health and Office of Risk Management provide guidance, information, and support to help mitigate risk of disease transmission.

Check the list of park alerts for additional information about park closures and warnings. You can also read more about 2022, 2021, 2020, 2019, 2018, and 2017 storms that affected national parks.
NPS Policy and Authorities
NPS emergency response efforts are directed by NPS Management Policies, which state, "The saving of human life will take precedence over all other management actions as the National Park Service strives to protect human life and provide for injury-free visits" (Section 8.2.5.1, Visitor Safety and Emergency Response). The NPS ability to respond to incidents is essential to the safety of all who enter NPS areas and is implemented in this policy.

The NPS also has authority to support emergency response outside of the parks. During times of emergency, the NPS may be asked to provide response to conduct search and rescue, firefighting, or public safety and security. The NPS can provide support for needs involving public works and engineering, public health and medical services, oil and hazardous spill response, and external affairs. In addition, the NPS is one of the support agencies to provide natural and cultural resources and historic preservation functions in the federal government under the National Response Framework.
---
Other Federal Resources and Information from FEMA and the CDC
Last updated: April 17, 2023