NPS Hurricane and Severe Weather Response
The National Park Service manages a wide variety of areas across the United States and its territories, with many different types of physical environments and visitor experiences where varying levels of service are required to manage incidents and emergencies.

During severe weather such as hurricanes, the NPS strives to ensure the safety and protection of its visitors, employees, and resources. When the NPS is responding to an ongoing severe weather event, this page will provide timely updates about NPS response activities and links to specific information about parks that may be involved.

The immediate NPS response for parks significantly impacted by severe weather and other natural disasters is often coordinated by NPS incident management teams (IMTs) from across the country. An IMT's work focuses on accounting for and assisting employees at impacted parks, organizing for the recovery work ahead, and bringing in additional staff resources to conduct damage assessments, coordinate debris removal, and provide access to park areas. The NPS also coordinates closely with the Federal Emergency Management Agency (FEMA), the lead agency for the federal response to severe weather emergencies.

As the NPS responds to severe weather events, employees remain vigilant and adhere to recommendations and guidelines to reduce the spread of highly infectious diseases. All responders follow recommendations provided by the Centers for Disease Control and Prevention (CDC) to stay healthy and reduce the spread of illness. The CDC has developed specific guidance for hurricanes and COVID-19. Depending on the response requirements, incident management teams will adapt guidance addressing issues faced by wildland firefighters for use in responding to severe weather incidents. As needed, the NPS Office of Public Health and Office of Risk Management will provide guidance, information, and support to help mitigate risk of disease transmission.

Check the list of park alerts for additional information about park closures and warnings. You can also read more about 2020, 2019, 2018, and 2017 storms that affected national parks.
Hurricane/Tropical Storm Ida
August – September 2021
Ida made landfall along the southeast Louisiana coast on August 29 and moved inland as a major hurricane before becoming tropical storm. Through the following week, the remnants of Ida delivered severe weather across parts of the Southeast, Mid-Atlantic, and Northeast.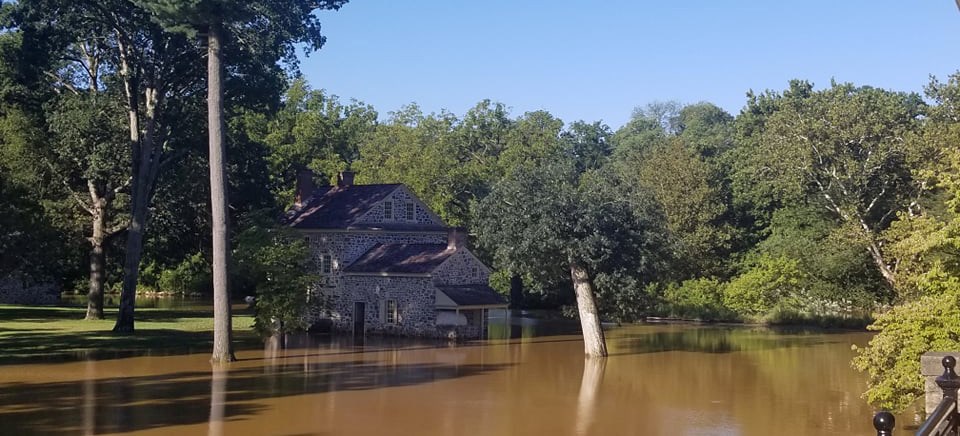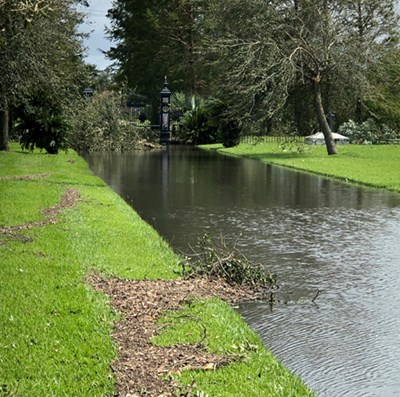 Along the Gulf Coast:
Ida brought catastrophic storm surge, winds, and flash flooding to a large portion of southeast Louisiana and southwest and coastal Mississippi. The NPS deployed the Eastern Incident Management Team to support recovery efforts in parks along the Gulf Coast impacted by the hurricane.
In southeastern Louisiana, power has been restored to most of the facilities at Jean Lafitte National Historical Park and Preserve and New Orleans Jazz National Historical Park, which are co-managed. The EIMT worked with park staff to address storm damage at the parks, including broken windows and water incursions in some buildings, repairs in flooded park areas, and clearing debris from downed trees, branches, and other materials. Some areas of the parks remain closed.
At Gulf Islands National Seashore in Mississippi and Florida, the EIMT worked with park staff to clear significant amounts of sand and water impairing or blocking some park areas. Most areas of the park have reopened.
Check park websites for additional information and details.
Photos of damage and recovery in national parks along the Gulf Coast can be found on the EIMT's Flicker page.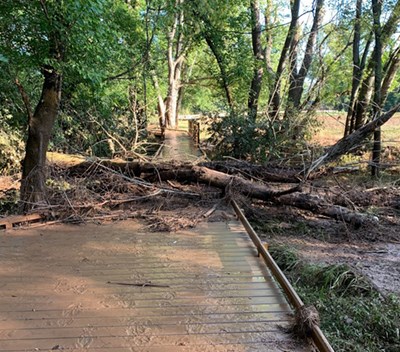 In the Mid-Atlantic and Northeast:
Ida's remnants moved through the Mid-Atlantic and Northeast bringing excessive rain and flooding as well as severe thunderstorms with tornadoes and damaging winds.
Wind and flooding at Monocacy National Battlefield in Maryland and Valley Forge National Historical Park in Pennsylvania damaged park structures and blocked trails. Park staff cleared debris and made immediate repairs to trails where possible. At Valley Forge, some park areas will remain closed as more extensive storm damage is repaired. Check park websites for additional information and details.
Hurricane/Tropical Storm Henri
August 2021

Henri made landfall on August 22 over Rhode Island bringing strong winds, heavy rains, and minor flooding to areas from New Jersey to New England. National parks in the region implemented severe weather plans to protect visitors, staff, and park resources. Impacts to parks were minimal and areas that were closed have reopened. Check park websites for details and updates.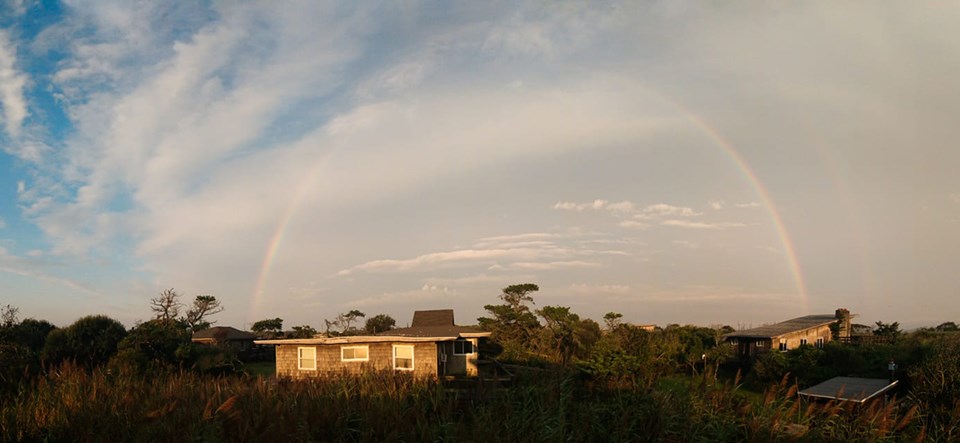 Hurricane/Tropical Storm Elsa
July 2021
During the week of July 5, Tropical Storm Elsa passed over the Florida Keys and peninsula and the East Coast bringing heavy rains and high winds. National parks in the path of the storm implemented severe weather plans to protect employees, volunteers, visitors, and park resources. Parks that had modified operations in preparation for the storm have reopened. Check park websites for updates.
Other Federal Resources and Information from FEMA and the CDC
NPS Policy and Authorities
NPS emergency response efforts are directed by NPS Management Policies, which state, "The saving of human life will take precedence over all other management actions as the National Park Service strives to protect human life and provide for injury-free visits" (Section 8.2.5.1, Visitor Safety and Emergency Response). The NPS ability to respond to incidents is essential to the safety of all who enter NPS areas and is implemented in this policy.

The NPS also has authority to support emergency response outside of the parks. During times of emergency, the NPS may be asked to provide response to conduct search and rescue, firefighting, or public safety and security. The NPS can provide support for needs involving public works and engineering, public health and medical services, oil and hazardous spill response, and external affairs. In addition, the NPS is one of the support agencies to provide natural and cultural resources and historic preservation functions in the federal government under the National Response Framework.
Last updated: September 24, 2021