Mount Baldy Area is Closed

The Mount Baldy area is closed due to hazardous conditions until further notice.
Operating Hours & Seasons
Unless otherwise posted or noted below, all public use areas are open sunrise to sunset.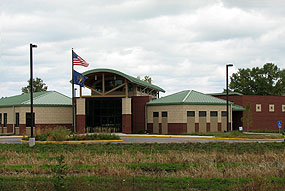 Indiana Dunes National Lakeshore Visitor Center
Open daily;
Summer hours 8:00 a.m. - 6:00 p.m.
Winter hours 8:30 a.m. - 4:30 p.m.
Closed Thanksgiving, Christmas, and New Year's Day.
The address is 1215 N. Indiana 49, Porter, IN 46304 and is located near the southeast corner of U.S. Highways 49 and 20. Shared with the Porter County Convention, Recreation and Visitor Commission and Indiana Dunes State Park visitors receive information about the Indiana dunes and surrounding area.
more...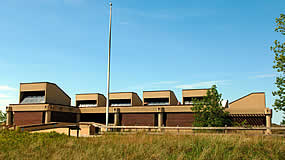 West Beach Bath House
Opens at 9:00 a.m. and closes 30 minutes past sunset from Memorial Day weekend till Labor Day; a user fee is charged.
$6.00 per car per day
$30.00 per bus per day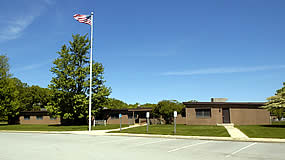 Park Headquarters
8 a.m. - 4:30 p.m., Monday through Friday
1100 N. Mineral Springs Rd. Porter, IN 46304
219-395-1772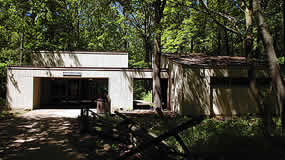 Bailly/Chellberg Contact Station
Open limited hours during some special events; associated parking lots and trails are open at 7:00 a.m. and close 30 minutes past sunset.more...
Paul H. Douglas Center for Environmental Education
Open for scheduled groups. There is a small parking lot for use by visitors hiking the Miller Woods Trail. The trail opens at 7:00 a.m. and closes 30 minutes past sunset.
219-395-1821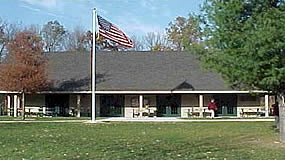 Indiana Dunes Environmental Learning Center
Available for groups scheduled for overnight educational visits. Call 219-395-9555 for more information.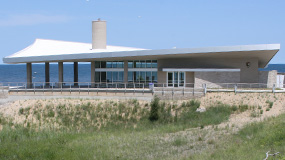 Portage Lakefront and Riverwalk
This popular location is open daily, from sunrise to 30 minutes past dusk.
To learn more about the public programs offered there, contact Portage Parks and Recreation Department at 219-762-1675, extension 301 or the National Park Service at 219/395-1644.


Did You Know?

Cowles Bog is not a true bog but rather a fen because it has an underground water source. This water source has contact with limestone bedrock, making the fen's water slightly alkaline. Indiana Dunes National Lakeshore is restoring a portion of this fen.