Current Research, Conferences, and Summaries
The Great Lakes Research and Education Center shares information about research relevant to national park management with other scientists, resource managers, and the broader public. The information listed here is in addition to the information found on the primary Great Lakes Research and Education Center website.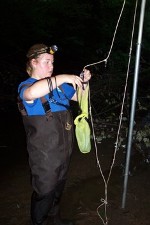 Photo by Joy Marburger
Bats Alive!
6/21/2014
Sixty-three people learned about bat conservation and current research on bats during the "Bats Alive!" workshop Saturday, June 21 at the Paul H. Douglas Center for Environmental Education in Miller, Indiana. Presenters from Purdue University, Indiana State University, Mammoth Cave National Park, Ravenswood Media, and the Organization for Bat Conservation shared their work. Participants learned about current research, upcoming citizen science projects, and white-nose syndrome. They saw live bats, participated in equipment demonstrations, and discovered ways to help! Activities for youth were also featured. The event was sponsored by the Great Lakes Research and Education Center and Indiana Dunes National Lakeshore.
Return to the primary Great Lakes Research and Education Center website:
Indiana Dunes National Lakeshore Science Conference
11/28/12
Staff of the NPS Great Lakes Research and Education Center, Indiana University Northwest, The Field Museum (Chicago), and USGS Lake Michigan Field Station hosted a conference on November 28, 2012, "Linking Research to Management at Indiana Dunes National Lakeshore in a Rapidly Changing Environment". Keynote speaker, Patrick Gonzalez, NPS Climate Change Scientist, discussed projected impacts of climate change on the park. The conference emphasized various areas of research related to biodiversity in the park and how to apply it to best management practices. Both oral and poster presentations were presented to the public. The oral and poster presentations are provided HERE. For more information contact Joy Marburger, ph. 219-395-1544.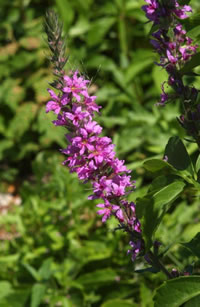 Purple Loosestrife Volunteer Program Report

Dr. Beth Middleton, U.S.G.S. National Wetlands Research Center, Lafayette, Louisiana
February 17, 2005
As a follow-up to the GLREC-USGS purple loosestrife workshop in 2003, I wanted to inform you that a number of people have volunteered to help collect data on purple loosestrife for the program. More than 25 people volunteered during the workshop. As part of a cascade effect, after the workshop at least 5 additional people were recruited by people from the workshop to help with the research. Several inquiries have been made by school groups and others to help with the research in 2005. The data collected by volunteers have been tremendously useful to my research program. As an added benefit, volunteers who become involved in the program become better informed about the purple loosestrife problem, so that the program is of benefit in creating a well informed public. Volunteers also have the satisfaction of knowing that they have contributed to a worldwide research program involving people from many countries in Europe, Asia, Australia, and North America (including Canada).
For more information, see the purple loosestrife volunteer website.
Latitudinal Variation in Height and Seed Set of Purple Loosestrife Volunteer Program
Beth Middleton, U.S.G.S. National Wetlands Research Center, Lafayette, LA USA
Poster (239k pdf)
Purple Loosestrife Workshop Report and Summary

August 29-30, 2003
The GLREC held a purple loosestrife management and education workshop in Spooner, Wisconsin. Six federal, state, and nonprofit organizations presented pertinent information and educational tools for assisting mangers in control of this highly invasive species. The workshop summary is presented in pdf format.
View the following slide show on purple loosestrife: "Purple Loosestrife: Purple Scourge of North America" (2.41mb pdf).
Summaries, Bulletins, PowerPoints, and Websites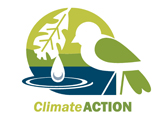 Research on Great Lakes National Parks Presentations featured at 2014 Chicago Wilderness Congress
Partners with Parks: Implementing Climate Change Research in the Great Lakes Parks and the Region by Dr. Joy Marburger, Great Lakes Research and Education Center
How the Weather and Fragmentation Might Affect the Karner Blue Butterfly by Dr. Ralph Grundel, United States Geological Survey
Herbaceous Plants of the Indiana Dunes National Lakeshore Projected to be Resilient to Climate Change by Elizabeth LaRue, Purdue University
The Past, Present, and Future of Stonefly Assemblages in the Midwest by Dr. Edward Dewalt, Illinois Natural History Survey

Photo by aecole
Climate Change and the Karner Blue Butterfly
This site bulletin explores how research being conducted by the United States Geological Survey and the University of Notre Dame is exploring the effects of climate change on the Karner blue butterfly.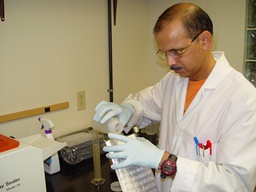 Thinking Differently About E.coli
Scientists and managers improve their ability to protect the health of swimmers through better science-based management and an increased understanding of contaminants and local conditions. This article highlights lessons learned from research on bacteria monitoring and summarizes research findings that may be of interest to public beach managers and swimmers alike.

Key to Invasive Bittersweet Now Available
One of the best ways to combat invasive species is by identifying small infestations and removing them. One invader threatening Midwestern ecosystems is oriental bittersweet (Celastrus orbiculatus). Unfortunately, this invasive plant can be easily confused with American bittersweet, a native and non-invasive plant. After studying both species, Dr. Noel Pavlovic, Dr. Stacey Leicht Young, Dr. Ralph Grundel, and Krystalynn Frohnapple, all of the U.S.G.S. Lake Michigan Ecological Research Station, have developed a key that will prove helpful to managers trying to distinguish the two plants. The bittersweet key is available online.

Climate Change Websites
Climate change and global change in general raise serious questions for national park managers. Research in these areas helps generate information that will prove useful in addressing management concerns. Visit these websites to learn more about current and recent global and climate change research.