Welcome to the Independence Visitor Center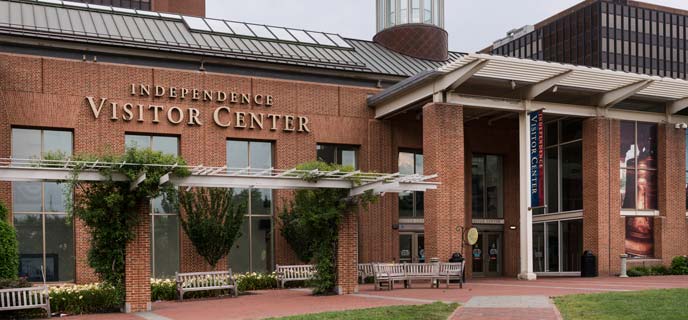 NPS photo
The Independence Visitor Center is a great place to begin your visit to the park. Ask our knowledgeable park rangers about programs, walking tours and special events. City concierge staff will gladly assist you with information about lodgings and restaurants. You'll find the Independence Hall ticket desk, exhibits, restrooms, a water fountain, ATM, store, and cafe in this building.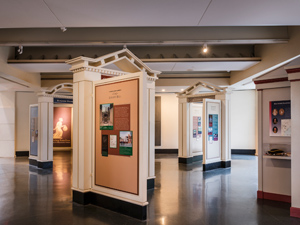 NPS photo
Location

The Independence Visitor Center is located at 6th and Market Streets. Entrance doors are located on all sides of the building. The GPS address is 41 N. 6th Street, Philadelphia, PA 19106.

Hours

Open daily from 8:30 a.m. to 7 p.m. from May 23 through September 7, 2015. Open till 8 p.m. from July 2 - 5, 2015. Open daily 8:30 a.m. to 6 p.m. from September - May. Closed Thanksgiving Day and Christmas Day.

Fees

There is no fee to enter the building or watch the films.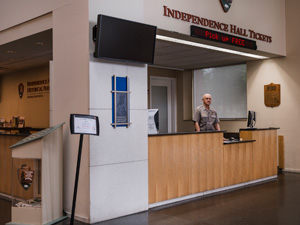 NPS photo
Independence Hall Tickets

Independence Hall tickets are distributed each day (March through December) from the Ranger's Desk in the Independence Visitor Center. This is the only place to obtain your free, timed entry ticket to tour Independence Hall. A limited number of tickets are available each day, so plan to arrive by 8:30 a.m. for the best selection of tour times. For advance ticket reservations (handling fee applies), call 1-877-444-6777 or log on to www.recreation.gov. Check out this link for more information about obtaining Independence Hall tickets.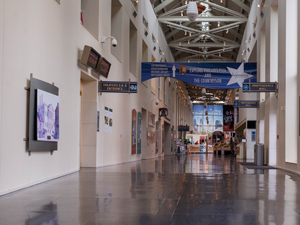 NPS photo
Films

Sit back and relax while watching our FREE films. Independence, directed by John Huston, runs 28 minutes. This film tells the story of the founding of the United States through the eyes of Ben Franklin, John Adams and other key figures from the Revolutionary War period. Choosing Sides is a look at the Revolutionary War through the eyes of four teens from the time period. The film runs 20 minutes. Look for the theaters in the main hallway, near the Ranger's Desk. Film times are displayed on a marquee above the theater doors.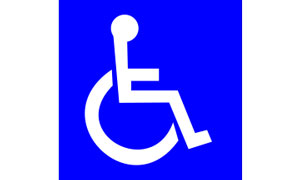 Accessibility

The Independence Visitor Center is fully accessible for visitors with mobility impairments. Accessible restrooms are located near the south doors on the main level. Visitors may borrow wheelchairs for use within the park. The films are open captioned and audio described. Please ask at the Ranger's Desk if you'd like to borrow an assistive listening device or wheelchair. Learn more about the accessibility services offered throughout the park on our website.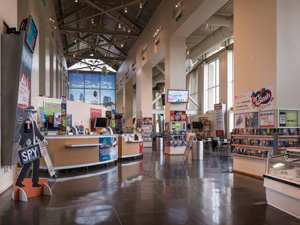 NPS photo
The City and the Region

Our park partner, the Independence Visitor Center Corporation, provides dedicated concierge staff knowledgeable about the city and the region. Look for the staff wearing red shirts to assist you with information about area attractions, lodgings and restaurant destinations. Their website has additional information about
visiting Philadelphia.