RFP for Maurice and Libbey Bathhouses

Requests for Proposals for the Maurice and Libbey Bathhouses are being accepted from 7/7/14 to 1/30/15. Click on the "Management" link in the left column for more information.
Elevator closure

Hot Springs National Park regrets to announce that the elevator in the Fordyce Visitor Center is closed for maintenance. The upper and lower levels are accessible only by stairways. The elevator will be placed back into service in about 4 to 6 weeks.
Brochures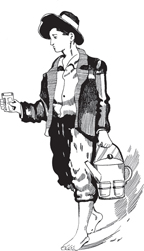 Hot Springs National Park is an unusual blend of a highly developed park in a small city surrounded by low-lying mountains abounding in plant life and wildlife. Thermal water is what attracts people to Hot Springs National Park. Old documents indicate that American Indians knew about the hot springs during the late 1700s and early 1800s. Their ancestors may have also known about the hot springs. Some believe that the traces of minerals and an average temperature of 143ºF/62ºC give the waters whatever therapeutic properties they may have. People also drink the waters from the park's cold springs, which have different chemical components and properties. Besides determining the chemical composition and origins of the waters, scientists have determined that the waters issuing from these hot springs are more than 4,000 years old. The park collects 700,000 gallons a day for use in the public drinking fountains and bathhouses.
Did You Know?

Hot Springs, Arkansas, was the premier baseball spring training site from the 1880s-1940s. The Chicago White Stockings, Cincinnati Reds, Pittsburgh Pirates, Boston Red Sox and others came to soothe their aching muscles at the many bathhouses using Hot Springs National Park water.