Fordyce Bathhouse Visitor Center Closed

The Fordyce Bathhouse Visitor Center is closed until Fall 2013 for a major maintenance project. A temporary park Visitor Center, along with the park store, are located in the Lamar Bathhouse at the south end of Bathhouse Row. Call for more information.
Maps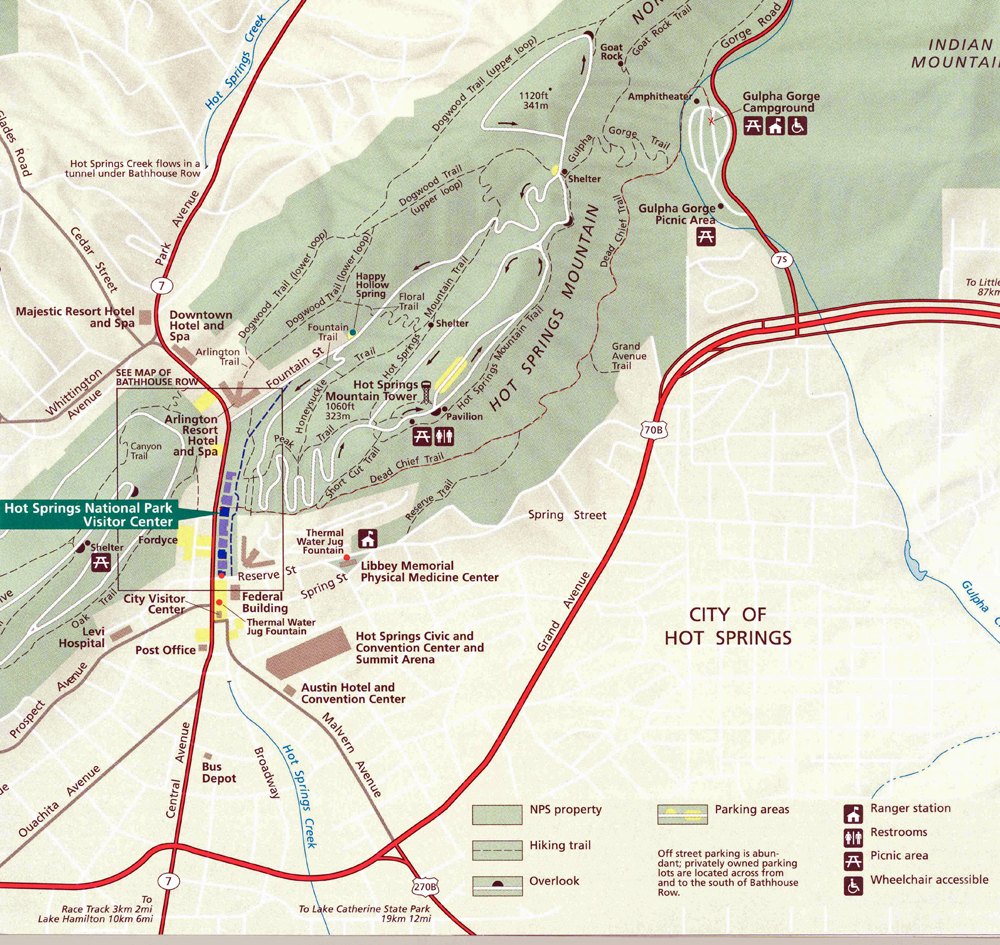 Hot Springs National Park
Did You Know?

Hot Springs, Arkansas, was the premier baseball spring training site from the 1880s-1940s. The Chicago White Stockings, Cincinnati Reds, Pittsburgh Pirates, Boston Red Sox and others came to soothe their aching muscles at the many bathhouses using Hot Springs National Park water.