Non-native Vegetation
There is a strong consensus in the fields of ecology and conservation biology that invasive exotic species pose one of the greatest threats to the integrity of native ecosystems in the U.S. and around the world. Among the most notable effects are modifications of competitive interactions, promotion of invasion by other non-indigenous plants and animals, hybridization with native species and consequent alteration of the gene pool, changes in the physical structure of ecosystems and communities, increased erosion, shifts in phenology, new disturbance patterns, and altered successional paths.


Learn more about the NPS Heartland Exotic Plant Management Plan at Hopewell Culture NHP.
Did You Know?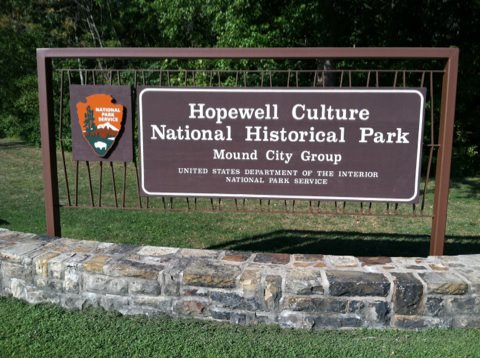 Established on March 2nd, 1923 as Mound City Group National Monument, the park was the first federally created National Park Service site in Ohio. President Warren G. Harding, a native of Ohio, established the national monument using powers granted to him under Section 2 of the 1906 Antiquities Act. The park was eventually re-named Hopewell Culture National Historical Park on May 27th, 1992 after congressional legislation was approved in the House and the Senate. More...