Natural Features & Ecosystems
Each park unit is located in proximity to the Scioto River, Paint Creek, or the North Fork Paint Creek. Two ecoregions make up the general ecosystem for this area:
The Loamy, High Lime Till Plains ecoregion contains soils that developed from loamy, limey, glacial deposits of Wisconsinan age. These soils typically have good natural drainage. Beech forests, oak-sugar maple forests, and elm-ash swamp forests grew on the nearly level terrain in hisotric times. Today, corn, soybean, and livestock production is widespread.
The Lower Scioto Dissected Plateau ecoregion is rugged, dissected, and underlain by Mississippian-age shale and sandstone. It is characterized by steep ridges, high relief, and streams without acidity problems. Low gradient, broad valleys also occur. Originally, mixed oak forests and mixed mesophytic forests were widespread and bottomland hardwood forests were restricted to broad, flat-bottomed valleys. Today, the steep areas are still wooded with livestock, general, and tobacco farming occurs in less rugged areas.
For more information and a map of the ecoregions, click here.


Did You Know?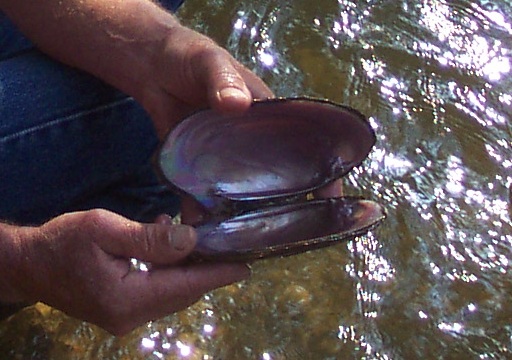 Freshwater mussels were an important resource for Hopewellian people. Mussels were used as  food, provided pearls for ornaments and shells were utilized for hoes.  Although plentiful during the Middle Woodland period, over-harvesting and low water quality have reduced their numbers drastically today.  Many freshwater mussels are on the State and Federal Endangered Species list. More...