Insects, Spiders, Centipedes, Millipedes
A survey of insects has been ongoing for several years, with the difficult task of identifying these creatures conducted by a dedicated volunteer and entomologist. Specimens are mounted and kept in collections as voucher specimens and educational tools. More than 200 species have been identified, with at least 1,200 specimens collected. Families of all types of insects have been collected. Beetles, true bugs, butterflies, true flies, wasps, moths, skippers, grasshoppers, damselflies, dragonflies, cicadas, and bees are among some of the insects collected thus far.
Loading the player...


Monarch Chrysalis

Check out the video of a hungry caterpillar who was roaming around, munching on mildweed plants at the Mound City Group. Thanks to Biological Technician, Constance Jones, who provided a quick overview of the monarch caterpillar lifecycle.

Duration:

32 seconds

Credit / Author:

NPS/Tom Engberg

Date created:

2013-01-01


Did You Know?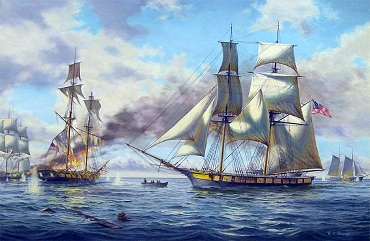 British soldiers captured during the Battle of Lake Erie during the War of 1812 were marched to a prisoner of war camp (Camp Bull) located between the present day Mound City Group visitor center, and the northern part of the city of Chillicothe. More...