Sacred Spaces - A Place for Reflection in the Past and Today
Earthen mounds and embankments forming huge geometric enclosures grace the landscape of the Ohio River Valley. These monumental structures were built by Native American hands almost 2,000 years ago. Hopewellian people gathered at these earthworks for feasts, funerals and rites of passage.  Come learn about these sacred spaces and reflect upon the lives of these American Indians.
Read More
Did You Know?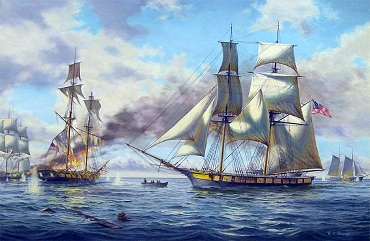 British soldiers captured during the Battle of Lake Erie during the War of 1812 were marched to a prisoner of war camp (Camp Bull) located between the present day Mound City Group visitor center, and the northern part of the city of Chillicothe. More...