Sacred Spaces - A Place for Reflection in the Past and Today
Earthen mounds and embankments forming huge geometric enclosures grace the landscape of the Ohio River Valley. These monumental structures were built by Native American hands almost 2,000 years ago. Hopewellian people gathered at these earthworks for feasts, funerals and rites of passage.  Come learn about these sacred spaces and reflect upon the lives of these American Indians.
Read More
Did You Know?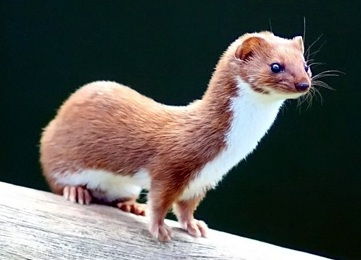 The smallest living carnivore uses the grounds at Hopewell Culture National Historical Park for hunting and nesting. Least weasels mainly prey on meadow voles, but will dine on shrews, moles, birds, and insects. More...