Guest Speakers
NPS / Tom Engberg
Invite a Ranger to your classroom
Interpretive & Educational Rangers are available to come to your classroom and present education-based programs to your students. Rangers will come to your classroom and bring along with them artifacts such as mica, copper and obsidian, to name a few. Pre-historic tools are often part of the program, so kids can expect to see and handle stone tools, animal bones and flint bladelets. Rangers will interact with the kids by utilizing the artifacts and tools and talking about where they came from and what they were used for during daily life in the Hopewell period. This is an excellent way for your kids to learn about the Hopewellian way of life through a hands-on, fun experience that they all will surely remember. To inquire about inviting a ranger to your classroom or for more information, please call us at 740-774-1126 or send us an email.
Please Note: Classroom visits are typically scheduled during the middle part of the school year, November through March. Unfortunately, due to high visitation at the park from school groups during certain times of the year, ranger visits to the classroom are not available in April, May, June or October.
Did You Know?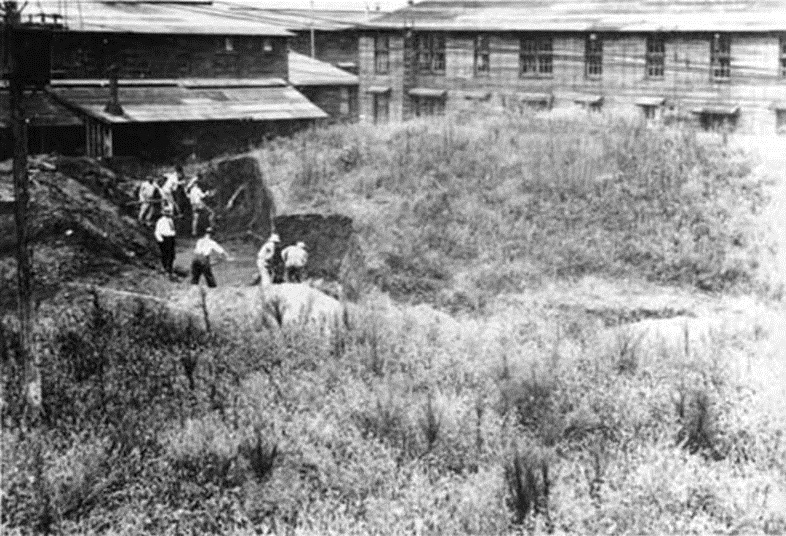 Camp Sherman, a World War I training camp, was located in part at Mound City Group. Most of the mounds were significantly impacted. During construction of the cantonment, a new barrack was erected every 20 minutes. More...