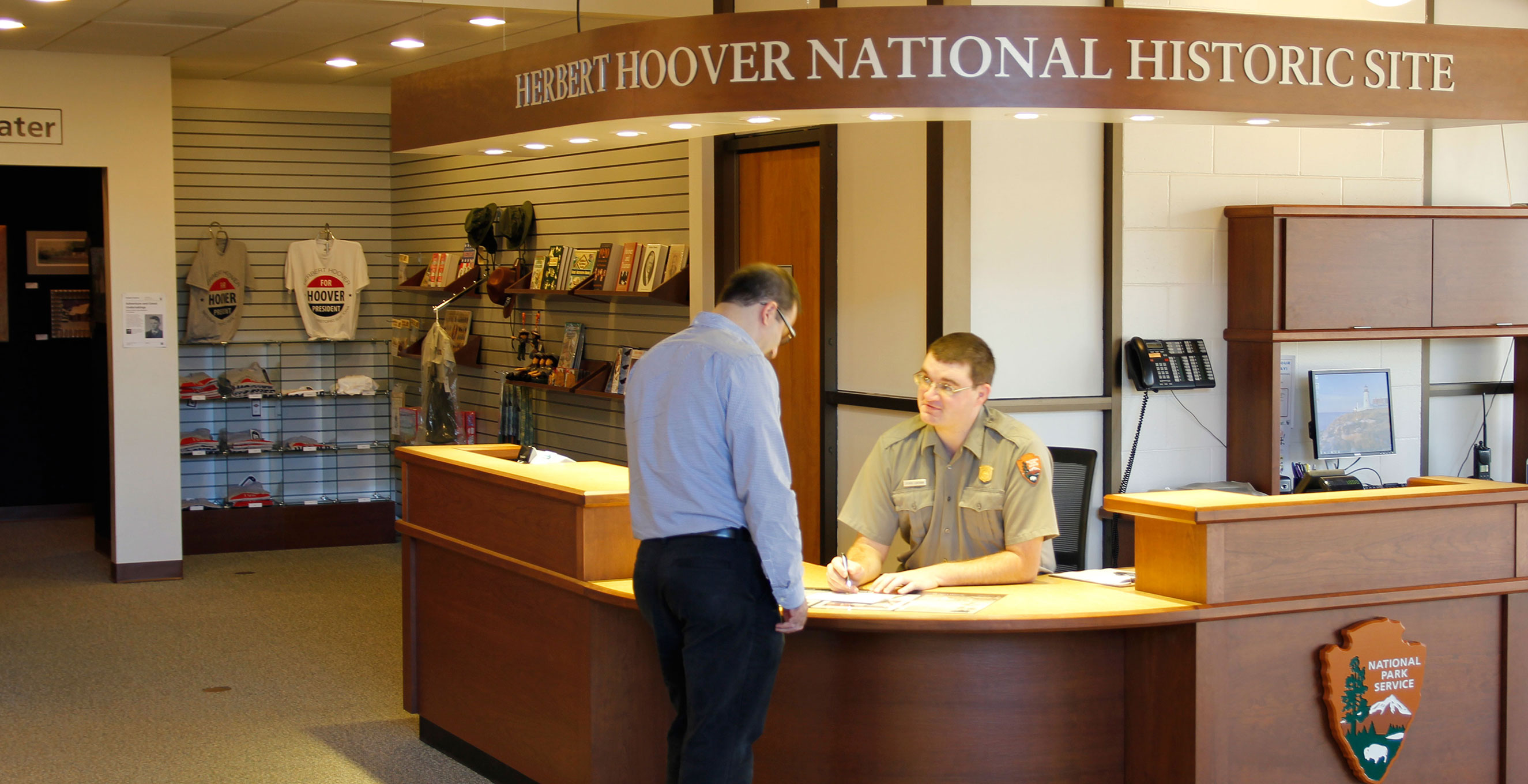 NPS Photo by John Tobiason
Like the small town of the 31st president's early childhood, Herbert Hoover National Historic Site may be explored on foot in less than a day. Buildings from President Hoover's boyhood stand side by side with monuments to his achievements. The president's modest
birthplace
, his
presidential library
, and
final resting place
together commemorate what Hoover called "the unbounded opportunity of American life."
Hours, Fees, & Basic Information
Buildings are open daily from 9:00 a.m. to 5:00 p.m., except on Thanksgiving Day, December 25, and January 1. The grounds of the historic site are open 24 hours. Find out more »
There is no charge to visit Herbert Hoover National Historic Site. Admission to the Herbert Hoover Presidential Library and Museum is $10.00 for adults, with discounts for children, seniors, students, and members of the military. Find out more »
Have questions about weather, permits, reservations, pets, or local services? Get answers »
Directions & Transportation
Herbert Hoover National Historic Site is at 110 Parkside Drive, West Branch, Iowa 52358. Take exit 254 on Interstate 80 to West Branch, Iowa. There is on-site parking for cars, motorcycles, RVs, buses, and bicycles. Get directions »
Places To Go & Things To Do
Your visit begins at the Visitor Center. The Birthplace Cottage, Gravesite, Presidential Library and Museum, and other places are among the landscape of historic buildings, exhibits, and natural areas commemorating the life of Herbert Hoover.
What's going on in the park and what to do? What about for your kids? Check out the calendar, itineraries, and nearby attractions to plan things to do.
Things To Know Before You Come
Plan for a safe visit and learn about accessibility.