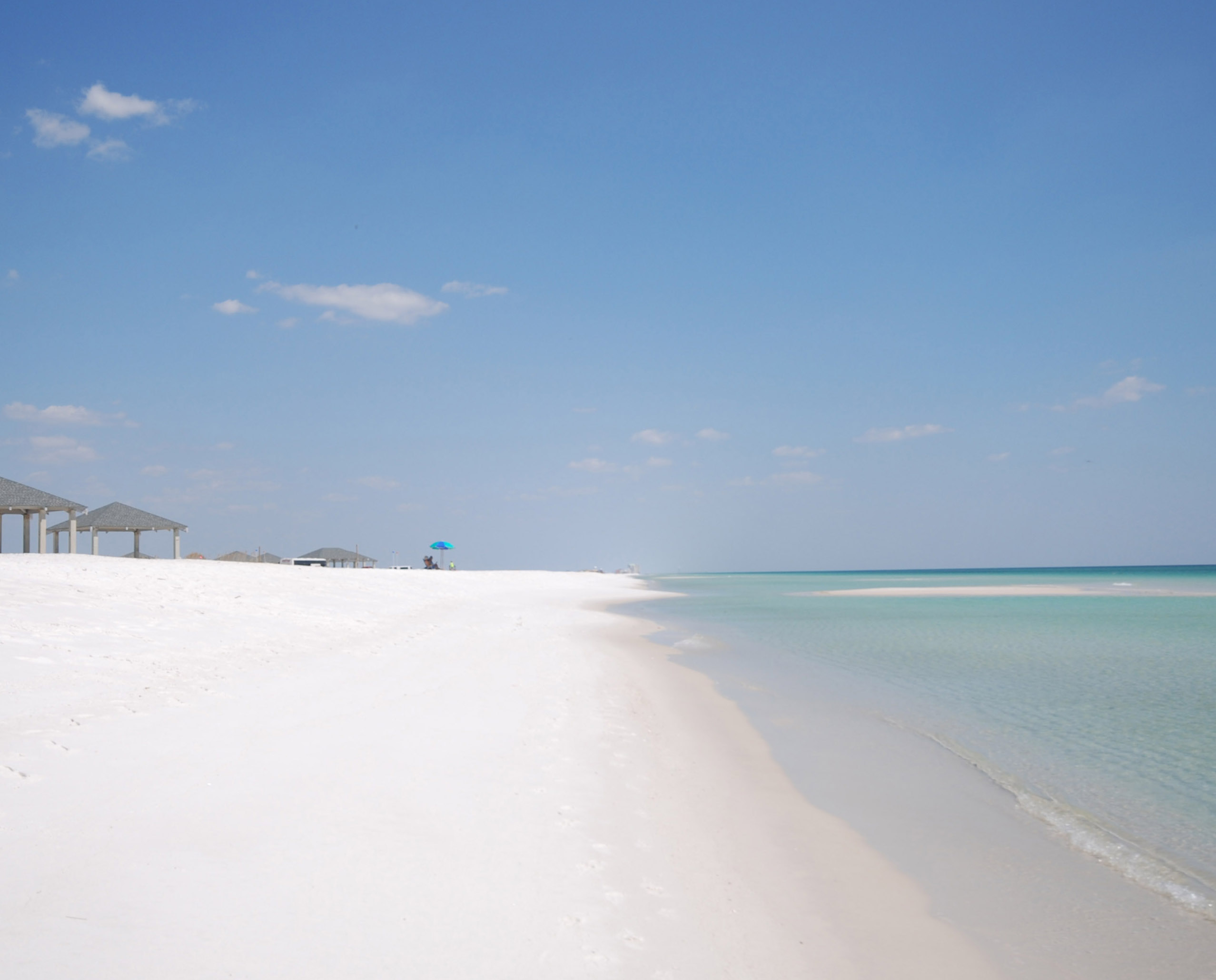 Santa Rosa Area (Opal Beach) is a fragile barrier island made up largely of fine quartz sand held together by plants adapted to this harsh environment. It provides habitat for many shore birds, small animals and nesting sea turtles.
Facilities at Opal Beach are open daily from 8:00 to sunset. An entrance fee is charged at this area. Fees are good for seven days and can be used at other areas of Gulf Islands.
Santa Rosa is a pack-in and pack-out park so please keep our beaches clean. Glass containers and pets are not allowed on the beaches.
Picnic Shelters are available for general use on a first-come, first-serve basis, but you can also reserve Cluster A and E by calling 877-444-6777 or search www.recreation.gov