Trail Advisory

Several trails in the park are temporarily closed. Please check the "Backcountry Facilities" section of the Temporary Road and Facilities Closures page for further details. More »
Current Conditions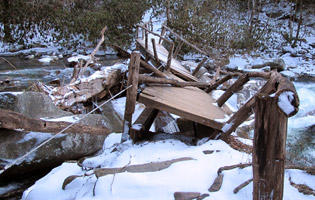 Road, Trail, and Facility Closures and Warnings
Road, trail, and facility closures may occur due to severe weather events such as winter storms, floods, and tormados. Backcountry campsites, shelters, and trails that are frequented by black bears may have warnings posted or be closed. Check current closures before coming to the park.
For updated road information please call (865) 436-1200. Once you hear a voice, dial extension 631 for road information.
Follow road status updates on Twitter at http://twitter.com/smokiesroadsnps. Updates are available for Newfound Gap Road (US-441), Little River Road, Laurel Creek Road, and Cades Cove Loop Road.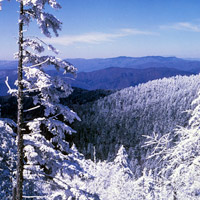 Weather Forecasts
Current weather forecasts are available by phone at (865) 436-1200 extension 630 or online from the National Weather Service:
Gatlinburg, TN forecast
Cherokee, NC forecast
Temperature and precipitation data for past 24 hours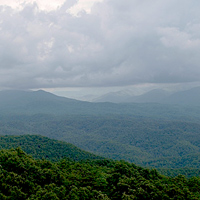 WebCams
Two webcams provide a current view of the park and information about air quality conditions. Images are updated every 15 minutes.
Look Rock (located on the western end of the park)
Purchase Knob (located on the eastern end of the park)

Did You Know?

The wispy, smoke-like fog that hangs over the Smoky Mountains comes from rain and evaporation from trees. On the high peaks of the Smokies, an average of 85 inches of rain falls each year, qualifying these upper elevation areas as temperate rain forests. More...