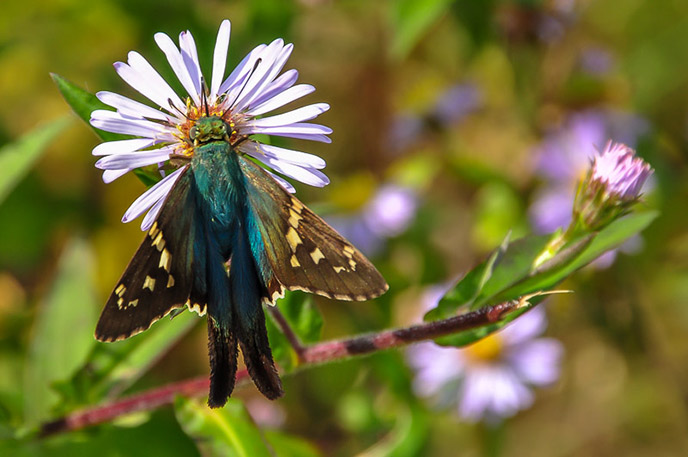 Gordon Ritter photo
.
A Wondrous Diversity of Life
Biological diversity is the hallmark of Great Smoky Mountains National Park, which encompasses over 800 square miles in the Southern Appalachian Mountains. No other area of equal size in a temperate climate can match the park's amazing diversity of
plants
,
animals
, and invertebrates. Over 17,000 species have been documented in the park, and scientists believe an additional 30,000-80,000 species may live here.
.
Why such a wondrous diversity?
Mountains
, glaciers, and
weather
are the big reasons. The park is dominated by plant-covered, gently contoured mountains that formed perhaps 200-300 million years ago. In fact, the Smokies are among the oldest mountain ranges in the world! Elevations in the park range from approximately 850 to 6,643 feet. This range in altitude mimics the latitudinal changes you would experience driving north or south across the eastern United States, say from Georgia to Maine.
.
Plants
and
animals
common in the southern United States thrive in the lowlands of the Smokies while species common in the northern states find suitable habitat at the higher elevations. The north-south orientation of the Appalachian chain allowed the Smokies to become a refuge for many species of plants and animals that were displaced from their northern homes by glaciers in the last ice age around 10,000 years ago.
.
In terms of weather, the park's abundant rainfall and high summertime humidity provide excellent growing conditions. In the Smokies, the average annual rainfall varies from approximately 55 inches in the valleys to over 85 inches on some peaks. The relative humidity in the park during the growing season is about twice that of the Rocky Mountain region.
.
Some 100 species of native trees find homes in the Smokies, more than in any other North American national park. Almost 95% of the park is
forested
, and about 25% of that area is old-growth forest. Over 1,500 additional flowering plant species have been identified in the park. The park is also the center of diversity for lungless salamanders and is home to more than 200 species of birds, 66 types of mammals, 67 native fish species, 39 varieties of reptiles, and 43 species of amphibians. Mollusks, millipedes, and mushrooms reach record diversity here.
.

In recognition of the park's unique natural resources, the United Nations has designated Great Smoky Mountains National Park as an International Biosphere Reserve.

Dispatches From the Field
Learn about science, research, and resource management projects in the park, and find information about volunteering and educational opportunities. Dispatches From the Field provides behind-the-scenes information from scientists, resource managers, and park partners.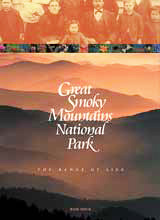 Great Smoky Mountains National Park: The Range of Life
Beautiful collection of photos with an overview of wildlife, wildflowers, old-growth forests, mountain streams, walking trails, geology, and history.
Mountain Scenes

10 Photos

Endless mountain ridges stretch to the horizon in these Great Smoky Mountain scenes.