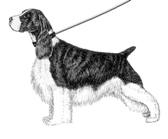 Pets in the park must be leashed at all times.



On the South Rim


Leashed pets are allowed on trails above the rim, Mather Campground, Desert View Campground, Trailer Village and throughout the developed areas.

Going on a hike into the canyon?
The South Rim has a Kennel. Learn more...

Pets are

NOT permitted




below the rim

- also called the "inner canyon"

on park buses

in park lodging
dogs and cats must be boarded in the kennel
(With the exception of those staying with their owners in a pet friendly room at Yavapai Lodge West)

Exception are also made for service animals.
Persons wishing to take a service animal below the rim must check-in first
at the Backcountry Information Center.

South Rim Kennel: (928) 638-0534
Operated by Xanterra Parks & Resorts.
Open Daily: 7:30 a.m. - 5:00 p.m.
For Retrieval after 5:00 p.m. contact Xanterra Fire & Safety (928) 638-2631

Pets are also not permitted in guestrooms in any of the Grand Canyon National Park Lodges and must be boarded at the kennel. The kennel accepts dogs and cats only, from 7:30 a.m. to 5:00 p.m. daily and reservations are recommended (especially for the summer months and holidays). Pets are accepted for day or overnight boarding and food is included.

Proof of vaccination must be provided upon entering the kennel.
Dogs need proof of current inoculation against rabies, DHLP, bordetella, and parvo.

Cats need proof of current inoculation against rabies, feline leukemia, and distemper combo (FDVR).
The park kennel is located at the South Rim near Maswik Lodge.
Kennel Rates (2015)
subject to change


Overnight Dog - 50lbs or more - $25.20
Overnight Dog - 50lbs or less - $22.00
Overnight Cats - $15.00

Day Boarding Dog - $22.00
Day Boarding Cat - $15.00

This video discusses the locations where dogs are allowed on the South Rim of the park.

Duration:

6 minutes, 50 seconds
---

On the North Rim
Pets are not allowed other than the bridle trail (greenway) that connects the lodge with the North Kaibab Trail, and the portion of the Arizona Trail that continues north from there to the park entrance station. There is no kennel on the North Rim.