Highway 89 closed 25 miles south of Page

A road collapse south of Page has closed US-89 until further notice. US-89 is closed northbound at US-89A. In Page, US 89 is closed at the junction with State Route 98. Traffic is being detoured around closure utilizing SR-98 & US-160. US-89A is open. More »
Quagga Mussel Monitoring Update

Find the latest on Invasive Mussel Monitoring news. Click on this link: More »
Lake Powell Mercury Consumption Advisory

Public Health, Environmental and Wildlife agencies from Utah and Arizona are jointly issuing a mercury fish advisory for striped bass in the southern portion of Lake Powell from Dangling Rope marina to the dam. Read more here: More »
Plan Your Visit
Boating, Fishing, Swimming, Hiking and More...
Your Glen Canyon Adventure Starts Here
Glen Canyon National Recreation Area, at the heart of the "Grand Circle," provides unique and refreshing opportunities for travel-weary visitors.
With 1.2 million acres of golden cliffs, lush hanging gardens, impossibly narrow slot canyons, and the brilliant blue paradox of Lake Powell to visit, you may find yourself coming back again and again.
But if this is going to be your first visit to Glen Canyon NRA, these pages on your left can help you to plan your amazing Glen Canyon adventure.
---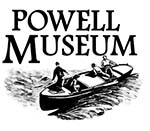 For services and tour opportunities outside of Glen Canyon National Recreation Area, inquire at the Powell Museum, the official tourism office for Page AZ. The museum is located in Page, on the corner of Lake Powell Blvd and North Navajo St.


Did You Know?

Glen Canyon is no rainforest. It's a desert. Keep your body protected, and drink lots of WATER. Let friends know your plans.