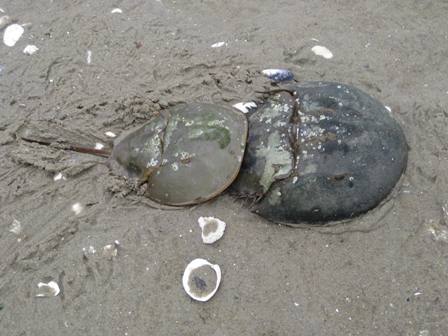 NPS PHOTO
Gateway: Getaway for Humans, Home for Wildlife
From ocean beaches to maritime forests, freshwater ponds and salt marshes, Gateway National Recreation Area includes many ecosystems that provide homes for a wide variety of wildlife. The park is also an important migratory stopping point along the Atlantic Flyway: over 300 species of birds use the park as a stopover during spring and fall migration.
Gateway Research Learning Center
The Gateway Research Learning Center, formerly called the Jamaica Bay Institute, was created as a testament to this commitment. The mission of the Learning Center is to promote and improve the ecological health and social relevance of Jamaica Bay through research, education and informed decision making.
Through partnerships with academic institutions, state, and federal agencies, Gateway National Recreation Area is able to gain access to sophisticated and multidisciplinary scientific information. This up- to-date scientific knowledge will be shared with park management, local community leaders, and the public to foster science-based decisions.
Important aspects of the science investigations needed at Gateway are urban ecology themes, including: environmental justice, resource conservation versus visitor access and integrated management of cultural and natural resources. Although these projects are of high importance, we welcome research proposals in any area of scientific, historic, cultural, or social inquiry.