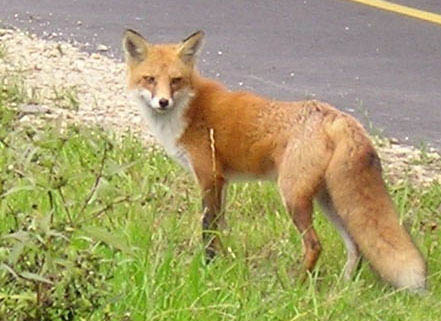 NPS Photo
From delicate butterflies to majestic eagles to stealthy foxes, Gateway provides habitat for a diverse array of animals. Our animals are free to roam, so there is never a guarantee you will see certain animals during your visit. But there are ways to increase your chances of encountering animals. Loud noises, fast movements, and the smell of tobacco smoke can frighten animals away. If you see an animal, maintain a distance of 75 feet and watch with binoculars. This will keep both you and the animal safe.
Some of our animals and plants are protected by state and federal laws as well as park regulations, which are in place to ensure the animals and plants are here for generations to come. Please join other park visitors in obeying signs and permit conditions.
Read about one park visitor's experience with wildlife.


Internships at Gateway

Gateway offers several internships for students, including work with natural resources. Read More