History & Culture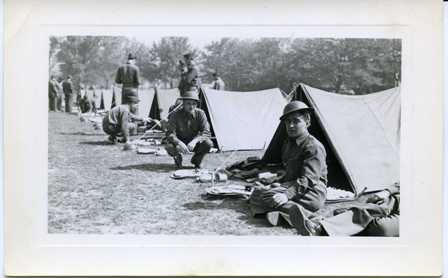 NPS ARCHIVES
Gateway: an expansive park with a diverse history
Gateway National Recreation Area is made up of three park units; Jamaica Bay, Sandy Hook and Staten Island, which all have a rich history of the nation, NYC and the NY harbor. Historic forts, former airports, recreation areas and America's oldest operating lighthouse tell fascinating stories of defense, aviation firsts, and navigational safety.
Access Historic Structures and Cultural Landscape Reports about diverse areas within Gateway.
View podcasts about our historic sites.
Learn how Fort Hancock's Battery Potter worked.
Explore Fort Hancock's Battery Gunnison.
Read World War II-era Army histories of Fort Wadsworth (1945) and the New York-Philadelphia Coastal Artillery system (1944). These files are very large and take awhile to download. A 1944 Army map of Fort Hancock aids in the visualization of what was once a base with over 10,000 soldiers and what is now part of Gateway's Sandy Hook Unit.
Study 1935 Army maps of all the forts which are now part of Gateway: Hancock, Wadsworth, Tilden and Totten.