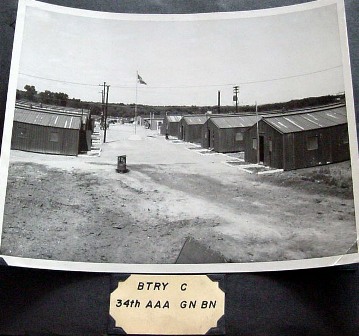 NPS ARCHIVES
Aviation History
The early history of American civilian and military aviation is well represented at Floyd Bennett Field and Miller Field. Along with Naval Air Station Rockaway, once located in today's Riis Park, Gateway can represent the history of aviation from the early 1900's to modern times. We have items that range from airplanes and helicopters to photographs, manuals, pilot log books, flight suits and goggles.
National Defense
Harbor defense is strongly represented at many of Gateway's sites. Forts Wadsworth, Tilden and Hancock all played an integral part in the defense of New York Harbor from the American Revolution through the Cold War, and into the early 1970's. There are many artifacts in the collection ranging from the official to the personal. These include architectural drawings, uniforms, reports, menus, letters, cannons, insignia, etc.
Recreation
Another important aspect Gateway's history, as well as its current use, is recreation. Many of Gateway's visitors come to use the beaches, walk along the paths, play sports, bird watch, and attend special events. These uses can also be traced throughout the history of Gateway, and prior to the park's establishment. Some of the artifacts we have in this area are swim suit wringers, programs and photographs.
Natural Resources
Gateway is unique in its abundance of open space around New York Harbor. One of the truly exciting aspects of the park is the abundance of nature surrounded by an intensely urban setting. Our museum collection has some examples of the many plants and animals found at our sites. These items were collected under permit for scientific study. Please remember that it is illegal to remove any natural or cultural resources from national parks.