Pet Restrictions in Effect March 15 through Labor Day

Dogs/other pets (except for service animals) are not allowed in the wilderness or on any of Fire Island's federally owned oceanfront beaches from March 15 through Labor Day to help protect threatened and endangered beach-nesting shorebirds. More »
Backcountry Camping Permit and Access Procedures

Reservations for required permits must be obtained through www.recreation.gov. Due to the breach at Old Inlet, access to both east and west wilderness camping zones must now be from Watch Hill or points west, and involve a 1½ to 8 mile hike. More »
Attention Watch Hill Ferry Passengers

Due to channel conditions, delay or cancellation of ferry service between Patchogue and Watch Hill may occur. For updated ferry schedule information, please call 631-475-1665.
Swimming
During the summer, Fire Island National Seashore provides opportunities for supervised swimming at two lifeguarded ocean beaches, Sailors Haven and at Watch Hill, which are both accessible by ferry or private boat.
NPS lifeguarded beaches are normally staffed daily from late June through Labor Day weekend. Additional weekend days may be added before and after the summer season if staffing and weather conditions permit.
The Town of Brookhaven operates a public beach at Davis Park, accessible by ferry from Sandspit Park in Patchogue (Davis Park Ferry), and the Town of Islip provides lifeguards on Fire Island at Atlantique Beach, accessible by ferry from Bay Shore (Fire Island Ferries). Few Fire Island communities have public facilities for swimming, since most beach users are staying in private homes or other accommodations.
Smith Point County Park and Robert Moses State Park offer lifeguarded beaches accessible by car. Both have large capacity parking lots (fee charged), changing rooms and showers, snack bars, picnic tables and a small playground for children.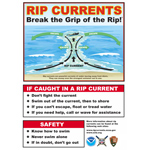 For Your Safety
Did You Know?
The Patchogue-Watch Hill Ferry Terminal is a short, 2-block walk from the Long Island Railroad Station in Patchogue, New York. From there, you can enjoy a delightful 25-minute passenger ferry trip across the Great South Bay to the facilties at Watch Hill. (Open mid-May to mid-October only.) More...