Savage River Day-use Area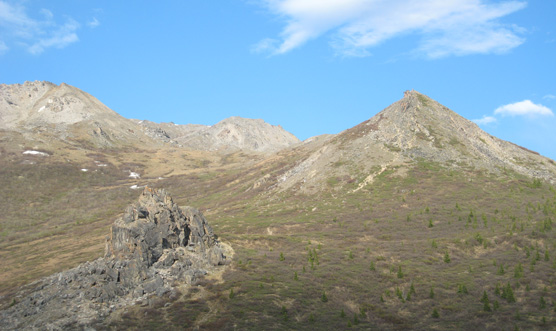 NPS Photo
The Edge of Wilderness
The Savage River area is located near the end of the paved and publicly-accessible portion of the Denali Park Road. You are welcome to drive to the two day-use areas, or you can use a free bus, called the
Savage River Shuttle
.
Numerous recreational opportunities await you along the Savage River. The area is popular for
dayhiking
, both on and off trail; scenic viewing, including
chances to see Mount McKinley
; picnicing; and, on occasion,
wildlife viewing
.
You can park or ride the free bus to either the Mountain Vista Rest Stop, at mile 13 on the road; or to the Savage Rest Area, at mile 15.
Savage River Campground
is situated between the two day-use areas.
Maps of the Savage River Area

The map immediately below details the area between Savage River Campground (mile 13) and Savage River Rest Area (mile 15).

Click within the box around the campground to download a larger map of that area. Click anywhere else on the map to download a larger version of the image below.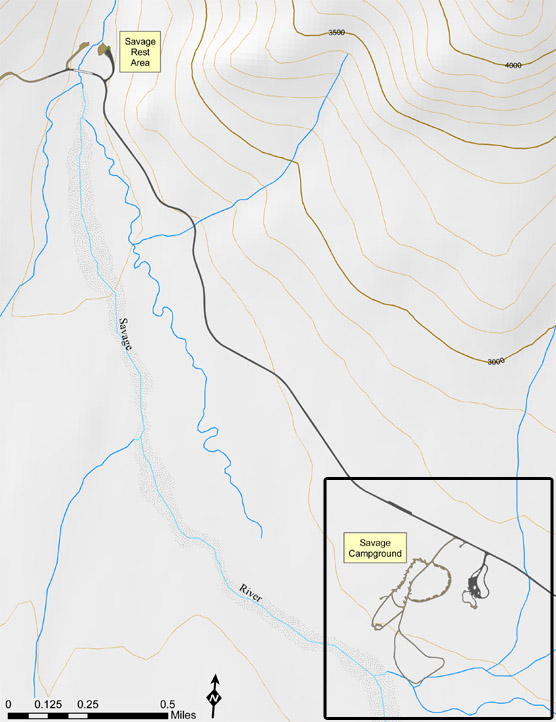 The map and image below are of the Savage Canyon Trail. To access the trail, drive or ride the
Savage River Shuttle
to the Savage Rest Area at mile 15 on the Park Road.
The trail is a 2 mile loop, crossing Savage River after 1 mile via a small footbridge (shown in the image below). There is negligible elevation change on this trail. The area is notoriously windy, so be prepared for rapid changes in weather and biting winds, typically blowing south to north (i.e., from the road toward the footbridge).
Click on any part of the image and map below to download a larger version of the trail map.