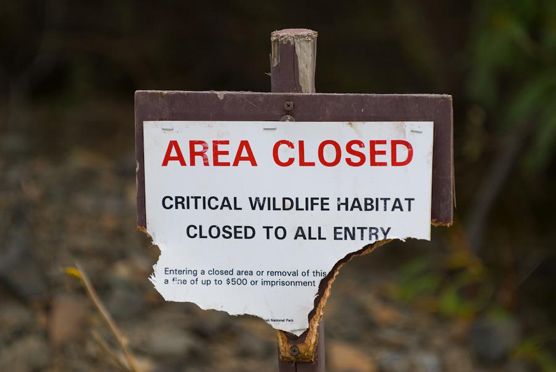 nps photo / kent miller
There are both permanent and temporary wildlife closures every year in Denali. These areas are restricted to all entry and exist for the mutual protection of humans and wildlife. Because these closures may change throughout the season, it is important to ask a ranger at the Backcountry Information Center for recent closure information before each trip. Many closures are not marked with signs around their entire perimeter. The best way to avoid them is to obtain a detailed topographic map and mark the closures before your trip. It is your responsibility to know your location at all times and avoid closed areas. Failure to avoid closures may result in a citation.
A few reasons an area may be closed:
Denali Wildlife Closures
At times, areas of Denali are closed to human entry to protect wildlife. This might be due to various reasons, such as the presence of a den or nesting site, or because of a wildlife kill.