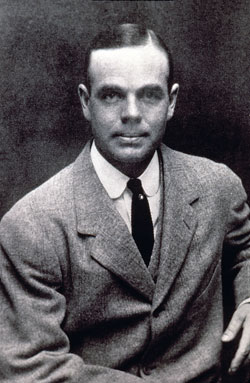 Wildlife and Wilderness
More than a century ago, two remarkable men spent the winter in a cabin not far from the Toklat River. Their experience and interaction with the wild landscape changed them. In turn, they came to have a profound influence on preserving the landscape for generations to come.
Charles Sheldon, an early conservationist and gentleman hunter from Vermont, along with Harry Karstens, a legendary outdoorsman and dog musher, struck upon an idea over the long winter to make of the place the world's first national park established to conserve wildlife. By 1917, after almost a decade of hard work, Sheldon and others persuaded Congress to create Mount McKinley National Park. Four years later, in 1921, Karstens was hired on as its first superintendent.


Share Your Thoughts on Wilderness

In the lower level of the Denali Visitor Center is a place where you can express what Denali means to you. Here are a few thoughts shared by past visitors:
"Denali means new adventures, experiences, sensations, sights and knowledge. My job as I leave this beauty is to let it change me and my treatment of the world."

"Yesterday, two wolves ran along the road right toward our tour bus and passed us. As the first wolf ran by he looked right up at me and for the first time I could see what a truly wild, dangerous, beautiful animal he was just from his eyes. That the wild, dangerous, beautiful world remains here unchanged is food for the soul, and that is what Denali means to me."

"It has taken me 25 years to save and okay this trip. The moment I stepped into Denali I knew it was worth every penny and every moment of planning. I can honestly say that the rest of my life has been changed by this magnificent experience. I'm old - May the young keep it alive for those who follow."

"Traveling through Denali by bus is like a rolling meditation. The driver requests silence as we observe a sow and cub. A deep sense of peace and balance arises within me. Thank you."

Share your Denali story. If you have a minute to spare and a telephone, you can add your voice to a chorus expressing why Denali matters. Wilderness and wildlife cannot speak for themselves - they need your voice to share the importance of special places, set aside to remain wild for all time.


Immerse Yourself in the Wild

We encourage you to take a moment, much as Sheldon and Karstens did together more than a century ago, to think about your experience, and ponder what influence you may wish to have on Denali's future. For inspiration, here are a few things you can do or discuss with others:
Sit silently for a full minute and listen carefully for all that you might hear.


Before you take a picture, stop. Turn around 360 degrees to take in all that surrounds you.


What did you expect before you came to Denali? Once you arrived, what were your first impressions? Do your first impressions still ring true?


What would you like Denali to look like in the future?


If you had to summarize Denali in one word, what would it be? How will you describe Denali to your family and friends back home six days or six months from now?