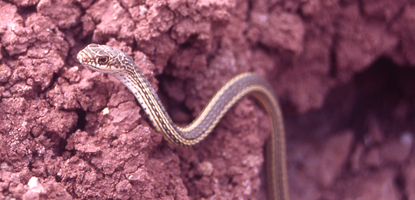 NPS photo
Wildlife is diverse because of a variety of habitats such as pinyon-juniper, perennial streams, dry washes and rock cliffs. We solicit details of the wildlife seen by visitors because such information adds immeasurably to the value of the park records.
In this section you will find checklists for many animals that others have seen. If you encounter a species not on the list while visiting the park, please be sure to check at the visitor center to update the list(s).
At the NPS:Nature and Science Inventory and Monitoring Program website you can download a list of species that have been recorded in Capitol Reef and other parks in the Colorado Plateau Region.
Below is a complete list of the animal species that can be found in Capitol Reef. A version can also be downloaded and printed by clicking on the image.