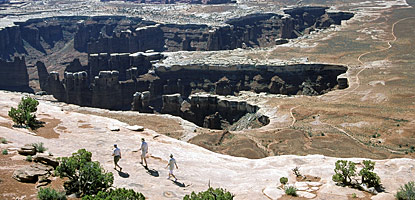 NPS Photo by Neal Herbert
Canyonlands is divided into four districts by the massive canyons of the Green and Colorado rivers. From accessible views at Island in the Sky or rambling trails in the Needles, to deep remoteness of the Maze or even floating the rivers themselves: whatever you choose, Canyonlands offers a lifetime of exploration possibilities.
The park
Calendar
,
Nearby Attractions
, and
Accessibility
pages might help you make the most of your visit. You can also connect to the park and get help planning your trip via our social media sites, including Facebook, Twitter, YouTube and more.