Entrance Fees
Fee Type

Fee

Private Vehicle
Valid for 7 days.


Admits one (1) private, non-commercial vehicle
(15 passenger capacity or less) and all its occupants.

$25/vehicle
Motorcycle
Valid for 7 days.


Admits one (1) private,

non-commercial motorcycle.

$15/motorcycle
Per Person
Valid for 7 days.


Admits one (1) individual with no car.


Typically used for bicyclists,

hikers, and pedestrians.


Youth 15 and under are admitted free.

$10/person
Southeast Utah Parks Annual Pass


Valid for one year through the month of purchase.
Admits one (1) private, non-commercial vehicle or its pass holder to Arches and Canyonlands national parks, and Hovenweep and Natural Bridges national monuments.

$50

Passes are available at entrance stations or visitor centers..
Weekly passes may be upgraded to annual passes within 7 days of purchase.
2016 Fee Free Days
The National Park Service turns 100 years old in 2016. To celebrate, we're offering free entrance to Canyonlands for 16 days in 2016. Mark your calendars for these fee-free days:
January 18: Martin Luther King Jr. Day
April 16 - 24: National Park Week
August 25 - 28: National Park Service Birthday
September 24: National Public Lands Day
November 11: Veterans Day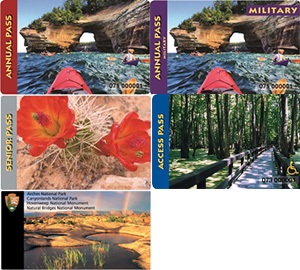 Annual and Lifetime Passes
Federal Recreational Lands Passes


All

federal recreational lands passes are issued and accepted at Canyonlands.



Southeast Utah Group Annual Pass:

$25. Valid for one year through the month of purchase.

Admits one (1) private, non-commercial vehicle or its pass holder to Arches and Canyonlands national parks, and Hovenweep and Natural Bridges national monuments.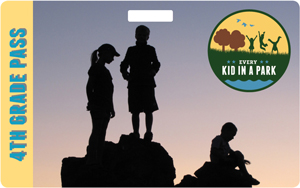 Every Kid in a Park Pass


Available to US 4th graders (including home-schooled and free-choice learners 10 years of age) with a valid Every Kid in a Park paper voucher.

The pass is valid for the duration of the 4th grade school year through the following summer (September - August).

Educators can also be involved!

Learn more at the

Every Kid in a Park website

.

Fee depends upon the capacity of the vehicle.
1 to 6 passenger vehicles

are charged $25 and $5 per person.

7 to 25 passenger vehicles

are charged $40.

26 or more passenger vehicles

are charged $100.
Camping Fees
At Island in the Sky, individual sites at Willow Flat Campground are $15 per night. In the Needles, individual sites at Squaw Flat Campground are $20 per night. All individual sites are first-come, first-served; group campsites must be reserved in advance. Read more about camping at Canyonlands.


Campground

Nightly Fee

Willow Flat
Island in the Sky district
$15
Squaw Flat
Needles district
$20
Squaw Flat Group Site
Needles district
11-20 campers = $90
21-30 campers = $135
31-40 campers = $180
41-50 campers = $225
Wooden Shoe Group Site
Needles district
11-15 campers = $70
16-20 campers = $90
21-25 campers = $115

Squaw Flat Group Site
Needles district
11-15 campers = $70