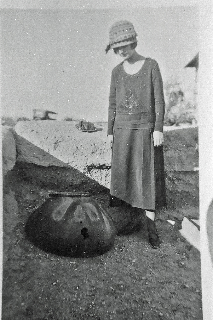 Jim Hatfield Family Collection, used with permission
The history of Casa Grande Ruins includes more than the archeological studies and ethnographic guesses about the Ancient Sonoran Desert people. Stories compiled from written and photographic accounts range from diary entries of early explorers to photographs of work done by a Civilian Conservation Corps (CCC) crew and tales of a great "Arizona Pageant" held several years within the park grounds.
Perhaps your family has had a special relationship with Casa Grande Ruins? Share your story, and old photographs, by using the contact us link!