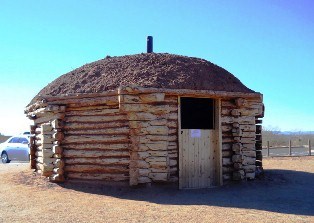 DONATIONS
Thank you for supporting Canyon de Chelly National Monument! Your donation will enhance park activities, help protect resources, and provide visitor services. Contact the Superintendent for more information or send your donation to the address below.
Checks can be made payable to Department of the Interior-National Park Service with Canyon de Chelly National Monument Donation in the memo line. We are grateful for your generosity.
Contact: Superintendent, P.O. Box 588, Chinle, AZ 86503, or call 928-674-5500.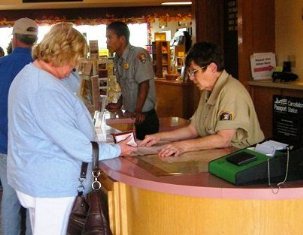 VOLUNTEER
Interested in volunteering at Canyon de Chelly? Volunteers can gain real work experience at the park. Maintenance helpers can maintain the landscape and facilities or help with custodial duties. Natural Resource aides can monitor the wildlife or help stack brush piles. Information assistants can help visitors at the information desk or provide orientation for school groups. For more information, fill out the VIP Application and send to the Park Coordinator for review.
For more volunteer opportunities with NPS, visit www.volunteer.gov/gov.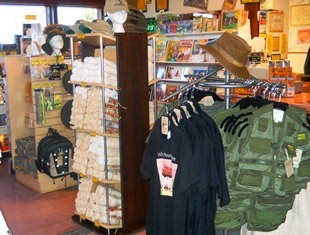 PARK STORE
Your purchase at the park store not only helps to commemorate your visit, but supports the National Parks too. You will find books to learn more about the park resources, postcards of your favorite spots, or even a t-shirt to share your enthusiasm.
To learn more about these park stores, visit www.wnpa.org. Thank you for your support!