Cabrillo National Monument Theater Closed on Selected Dates

Due to National Park Service alternate uses, the Cabrillo National Monument theater will be closed to the public on the following dates: September 20, September 27, October 28 - 29, November 6, 2014. We are sorry for the inconvenience.
Management
Managing a National Park is a team effort - many staff members play key roles in preserving and protecting the park's visitors and cultural and natural resources, and park partners are instrumental in helping to provide that care. At any given time, a multitude of issues face park management: planning, budget, laws and policies. Park management today is a far cry from the early days of the National Park Service, when a Superintendent could also be seen atop a saddle, pulling backcountry patrol duty. Click on one of the areas above to learn more about the management today of Cabrillo National Monument.


Did You Know?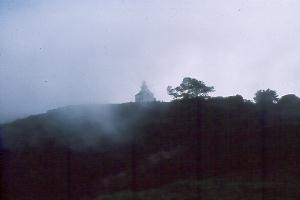 Did you know that the Old Point Loma Lighthouse at Cabrillo National Monument was only in service for 36 years? Due to its hilltop location, the light was frequently obscured by low clouds and fog, forcing construction of a new lighthouse closer to the water.