Visitor Center Scheduled to be Closed Until August 8

The Visitor Center is undergoing a Seismic Retrofit. Visitors will still be able to access the Auditorium, Ballast View and the East Patio. These dates are subject to change. Please call 619 557-5450 for updated information
For Kids
Be a Junior Ranger!
Hey kids! Want to learn more about Cabrillo National Monument, and earn a cool badge? Click here to go to our Junior Ranger page!
What Did Cabrillo eat?
One of the essential foods that Cabrillo brought along for the voyage was the notorious biscuit called hardtack. Click here to download a recipe that you can make at home!


Did You Know?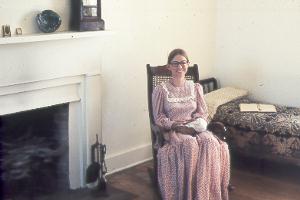 Did you know that assistant lighthouse keeper Maria Israel of the Old Point Loma Lighthouse made and sold shell picture frames? Today, you can see one of the frames made by Maria still hanging in the lighthouse at Cabrillo National Monument.