Military History Building Closed until March 10, 2014

The Military History Building is undergoing a Seismic Retrofit (Earthquake Safety) and will be closed through 3/10/14. We apologize for this inconvenience.
Interior of Lighthouse Will Be Closed for Seismic Retrofit

The Lighthouse is undergoing a Seismic retrofit (earthquake safety). It is still open to the public, while the basement is worked on. The interior of the lighthouse will be closed once the basement is completed. Please call (619) 557-5450 for info.
For Kids
Be a Junior Ranger!
Hey kids! Want to learn more about Cabrillo National Monument, and earn a cool badge? Click here to go to our Junior Ranger page!
What Did Cabrillo eat?
One of the essential foods that Cabrillo brought along for the voyage was the notorious biscuit called hardtack. Click here to download a recipe that you can make at home!


Did You Know?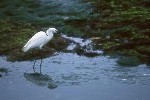 Did you know that over 200 species of birds have been recorded at Cabrillo National Monument, including land, shore, and sea birds.