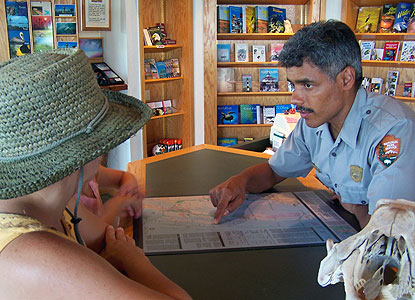 Photo by Gary Bremen
Unlike many units of the National Park system that can be fully experienced in a car or on foot, Biscayne National Park requires some planning to make the most of a visit. With 95% of its 172,000 acres covered by water, going out on a boat is the best way to really experience the park. If you only have a short while, or cannot go out on a boat, the Convoy Point area offers a variety of land-based and indoor opportunities to get to know the park.
Check the park's Schedule of Events for other opportunities.