Boat Tours, Paddle-craft Rentals and Select Conveniences Temporarily Unavailable

Glass-bottom, snorkel, diving and island boat tours, and rentals for canoes and other paddle-craft, are temporarily unavailable. The park is working to resolve the issue as soon as possible and regrets the inconvenience. Limited snack items are available.
Things To Do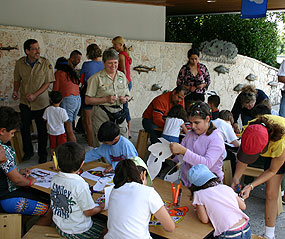 Canoe trips, Ranger talks, Family Fun Fest, underwater videos, displays and art exhibits... Biscayne National Park offers a variety of ways to help you get to know and enjoy the natural and cultural wonders of your national park.


Did You Know?

On the second Sunday of every month from December through April, Biscayne National Park hosts Family Fun Fest. Through fun, hands-on activities, kids and their families learn about the park's diverse resources. More...