Christmas, New Years Closures

The visitor center/WNPA store are closed Christmas (December 25) and New Year's (January 1) Days. Park trails remain open dawn to dusk. More »
Bandelier Flooding 2013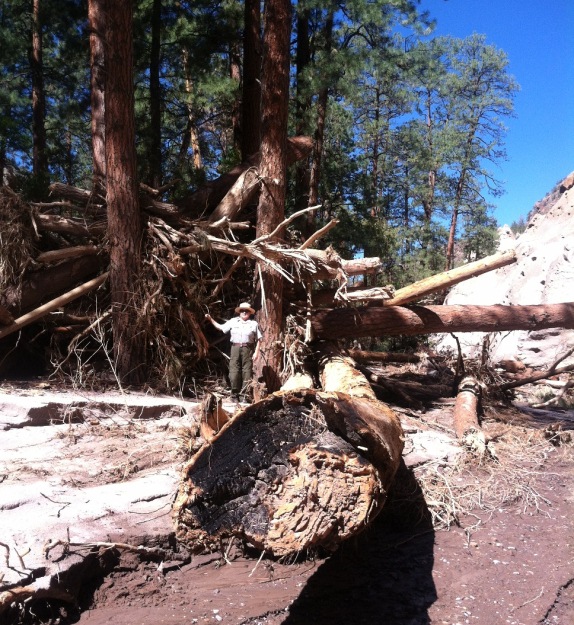 photo by Jana McClure
On September 13, 2013 Bandelier experienced the largest flood in the park's recorded history. The park staff worked hard to make the park safe and enjoyable once again allowing it to be re-opened to the public on September 19, 2013. To enter the park, you can drive your own vehicle in before 9 AM or after 3 PM or you may catch the shuttle from the White Rock Visitor Center. The new county-owned White Rock visitor center is a must-see and it's a short ride on the shuttle from there. You can also park your car at the Frey Trailhead in Bandelier then ride the shuttle to the park visitor center.

When you arrive; the Bandelier Visitor Center will update you on the most current trail status. At this time, Alcove House trail is closed due to clean up, however; we are working diligently to reopen it as soon as it is safe.
While the landscape and trails have had significant impact; Bandelier remains a worthwhile venture that we hope you will include in your plans! Come and see the impressive effects of what fire and floods have had on the park!


Scroll down to see photos of the flood and some of the recovery efforts our hard working crew has been working on!
Did You Know?

Scorpionweed gets its name from the shape of the flowers, which unfold like a scorpion's tail as they prepare to bloom.