Places To Go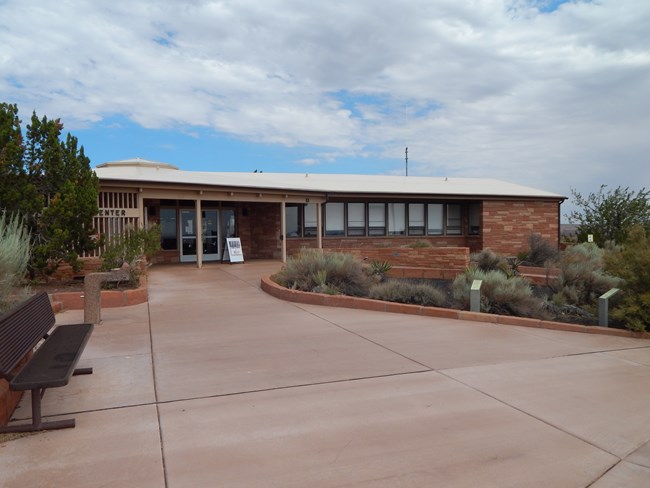 Visitor Center
The visitor center is open daily with the exception of December, 25th and January, 1st. It is located near milepost 21 on the scenic loop road (USFR 545).
The visitor center serves as the starting point for all ranger-guided activities in the monument. Explore exhibits, learn about Native American culture and history, and pick up Junior Ranger activities here. This is also the entry point for Wupatki Pueblo Trail.
To contact the visitor center, call 928-679-2365.
Pueblos
Pueblos at Wupatki are prehistoric villages that were occupied 900 years ago. Though their remains stand as silent sentinels today, they were once homes that echoed with activity, voices, life, and laughter. In parts of the Southwest, some Native American people continue to live in stone pueblos today.
All trails are open from sunrise to sunset to self-guided visitation. Please stay on designated trails—the Wupatki backcountry is closed to protect fragile archeological sites. Pets are not permitted on any park trails.
Thank you for helping us protect the park by staying on designated trails, following Leave No Trace principles and, following park regulations.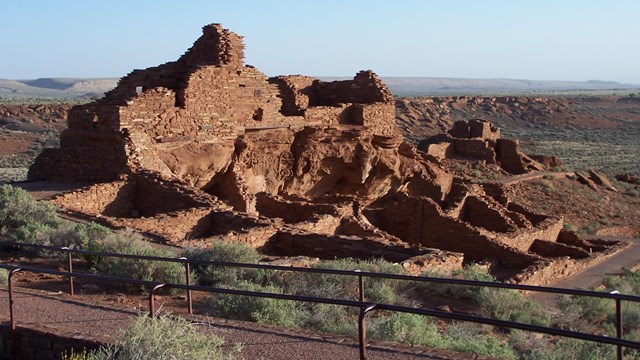 Wupatki Pueblo
The Wupatki Pueblo is the largest free standing pueblo in Northern AZ.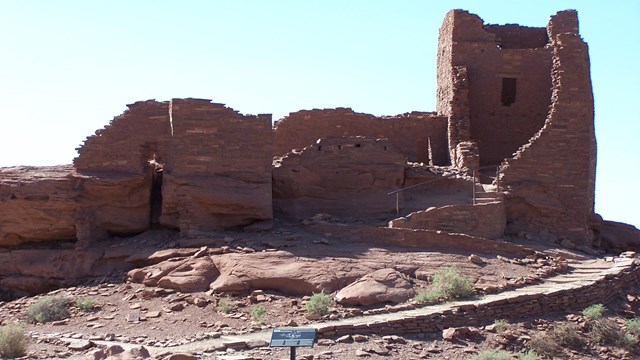 Wukoki Pueblo
The Wukoki Pueblo is a three story tower atop a large sandstone outcrop. This trail offers incredible views of the San Fracisco Peaks.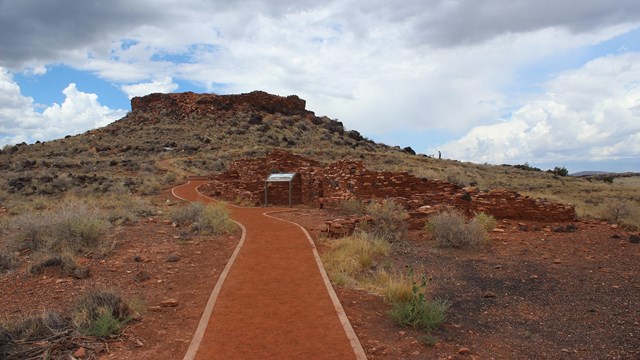 Citadel and Nalakihu Pueblos
This trail is accessible up to the base of the cinder hill.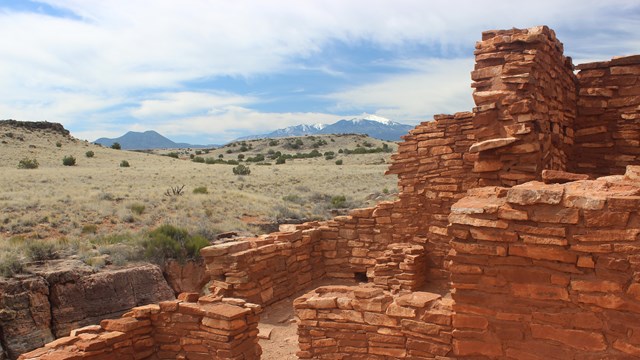 Lomaki and Box Canyon Pueblos
The Lomaki Pueblo trail showcases three different pueblo structures made out of local limestone and sandstone.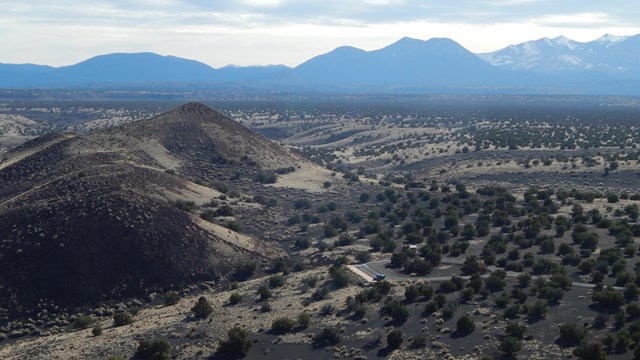 Doney Mountain
The Doney Mountain Picnic area and trail is located in the Coconino National Forest, five miles from the Wupatki visitor center.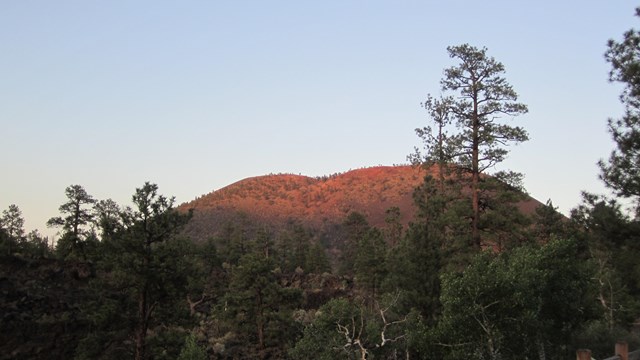 Sunset Crater Volcano
Located 20 miles from Wupatki, Sunset Crater Volcano is the youngest, and largest, cinder cone in the San Francisco Volcanic Field.
Last updated: December 19, 2020