Pets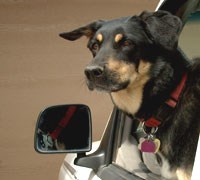 Pets are NOT ALLOWED on any trails in the monument or in buildings.

Pets are allowed in the parking lot only. Pets must be kept on a leash at all times. Please clean up after your pet.

NOTE: Summer heat is intense; pets left in vehicles - even for a short time - can suffer heat stroke and die.


Last updated: March 18, 2015