Pets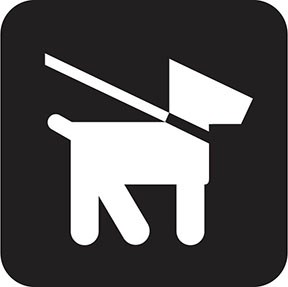 Because the pueblos are ancient and fragile, pets are not permitted on any trails. Only service animals recognized under the ADA are permitted inside monument buildings.

When you visit Wupatki National Monument, remember to B.A.R.K.
Bag your pet's poop. Help keep your national park clean by collecting and disposing of all pet waste. A pet waste station with bags is located next to Visitor Center.
Always keep your pet on a leash. For the safety and comfort of all the park's visitors, keep your pets on a leash six feet (1.8m) or less in length
Respect wildlife. Wupatki can be home to migrating birds, rabbits, lizards, snakes, and other wildlife. Please keep your dog at a respectful distance from any animals you may encounter.
Know where you can go. Pets are allowed on any paved road or parking lot in the monument. Only ADA recognized service animals can be on trails or inside monument buildings.
Read more about NPS Regulations on pets.
Please, never leave your pet in a vehicle, as desert temperatures can quickly cause heat stroke and death.

Shaded areas can be found just outside the front and back of the Visitor Center where someone in your group can wait with your pet while other's walk the Wupatki Pueblo trail. Visitor Center staff can provide water for your pet if needed.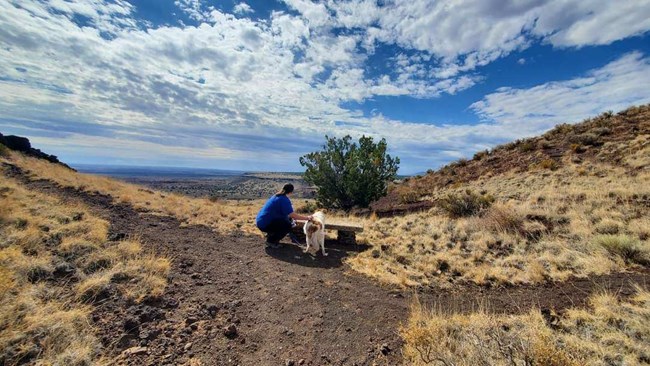 Pet Friendly Areas Nearby:
Sunset Crater National Monument
Paved section of the Lava Flow Trail
USFS section of Lava's Edge trail (from visitor center to NPS boundary)
Bonito Campground (USFS)

Coconino National Forest
see NF website for details
Painted Desert Vista and surrounding wilderness areas
Doney Picnic Area and trails
Flagstaff
Many stores and resturants have outdoor pet friendly areas.
Buffalo Park
AZ National Scenic Trail
Bushmaster Park (designated off-leash dog area)
Thorpe Park Bark Park
Lake Mary (Coconino NF)
Click here to learn which National Park sites are pet friendly.


Last updated: August 1, 2020