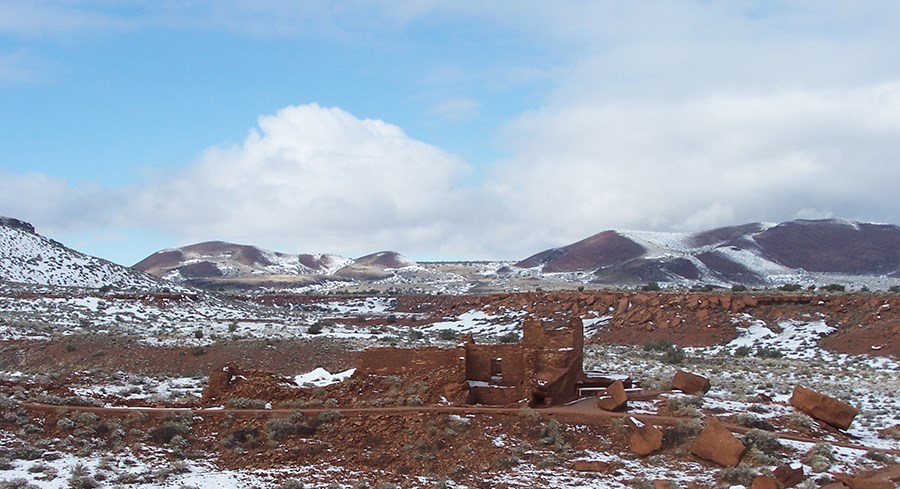 Wupatki is high desert; at elevations of 4,280' to 5,720', weather conditions can be unpredictable. In general, here's what you can expect:

Summer: Dry and windy. Brief daily thunderstorms from July-September provide most of Wupatki's annual 8" of precipitation. Daytime temperatures are in the 90s and occasionally over 100° F. Lows are normally in the 50s.

Fall: Very pleasant, with mild to warm daytime temperatures, some precipitation, and light winds.

Winter: Mostly mild daytime temperatures, and nights often below freezing. A few small snow showers.

Spring: Unpredictable, and often windy. Mild to warm days, but occasional rain or small snow showers.