Wupatki: An Outdoor Classroom 
The safety of our staff and visitors is our highest priority during the COVID-19 pandemic. Fee waivers for field trips are currently being processed for self guided field trips. Ranger programs and orientations are not available at this time.  If you are planning a field trip to Sunset Crater Volcano, Walnut Canyon, or Wupatki National Monuments we recommend following these additional safety measures to ensure you have a fun and healthy visit. 
Per the AZ Executive Order By Governor Doug Ducey please limit group sizes to 50 people. 
Follow a 1 to 5 student to chaperone ratio for students in grades K-8
Break your group up into smaller groups of less than 10 people when walking on trails to enable social distancing for you and other visitors. 
Do not gather in large groups around restrooms, trail heads, or visitor centers where it prohibits passage by other visitors. 
Wear a face covering whenever possible.
If purchasing items from the park store please approach the table in groups of 5 people or less and follow social distancing markers when waiting in line. 
Be prepared and bring plenty of water, food, and appropriate clothing for the season. 
We appreciate your cooperation and hope that you have a great visit.
 
Find lesson plans, information to plan your field trip, and more to help you use Wupatki as your outdoor classroom.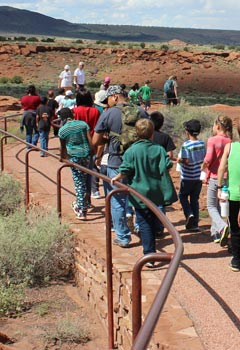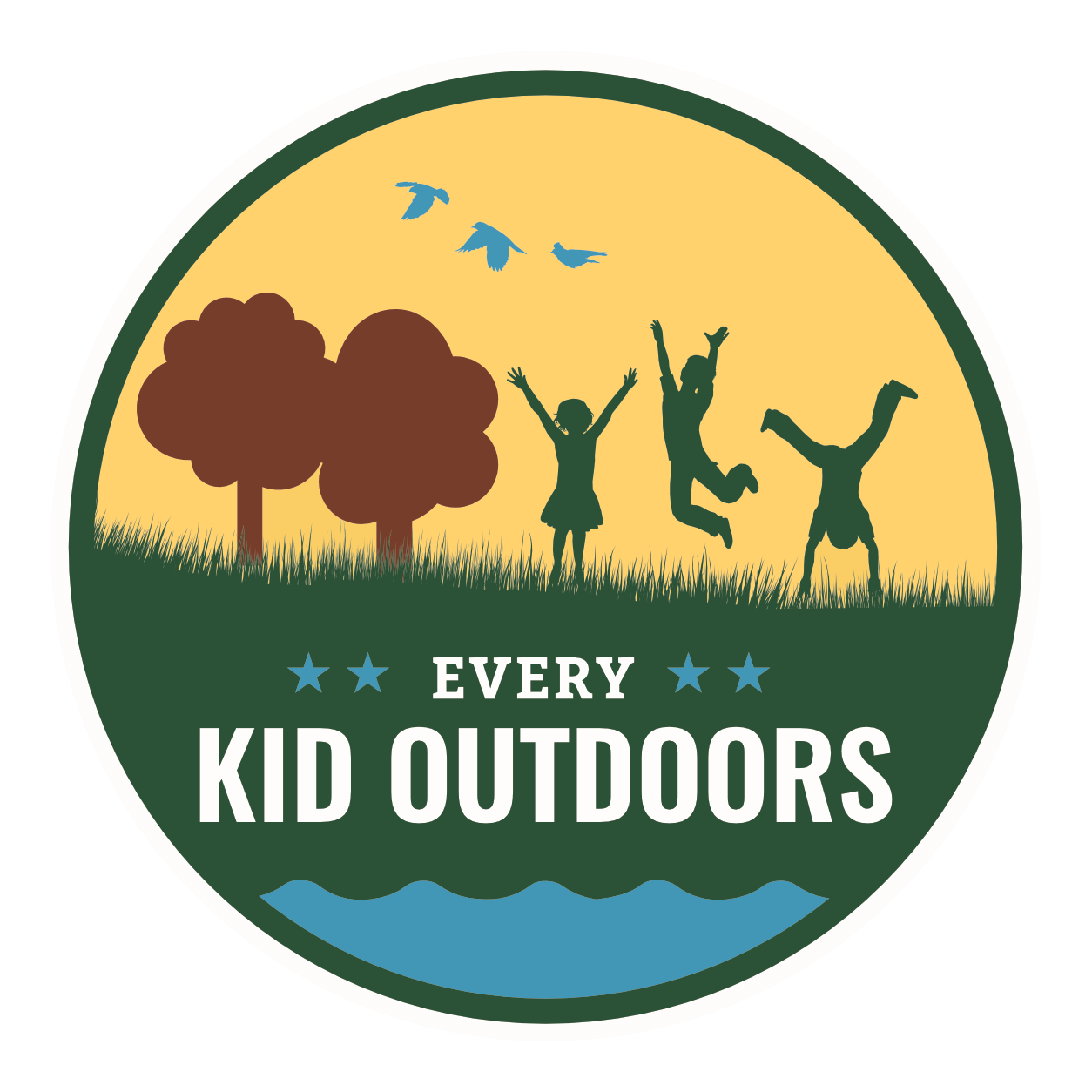 Every Kid Outdoors
In 2019 Congress passed the Every Kid Outdoors Act which established a nationwide public lands pass program for fourth grade students funtil 2026. Fourth grade students can get a free annual pass to visit more than 2,000 federal recreation areas with their families, classmates, and friends. The Every Kid Outdoors Program is an interagency collaboration between the Department of the Interior, U.S. Army Corps of Engineers, National Oceanic and Atmospheric Administration, and U.S. Forest Service that provides fourth graders with free access to explore, learn, and recreate in spectacular settings, including national parks, wildlife refuges, marine sanctuaries, and forests.

To obtain the free pass, fourth grade students visit the Every Kid Outdoors website, participate in a short educational activity, and download a voucher. The voucher is valid for multiple use between Sept. 1st and Aug. 31st to correspond to the traditional school year. The voucher may be exchanged for a keepsake pass at participating federal lands. There are also ready made lesson plans for teachers about public lands and teachers can print batches of vouchers for their whole class.
Last updated: September 18, 2020