Natural Features & Ecosystems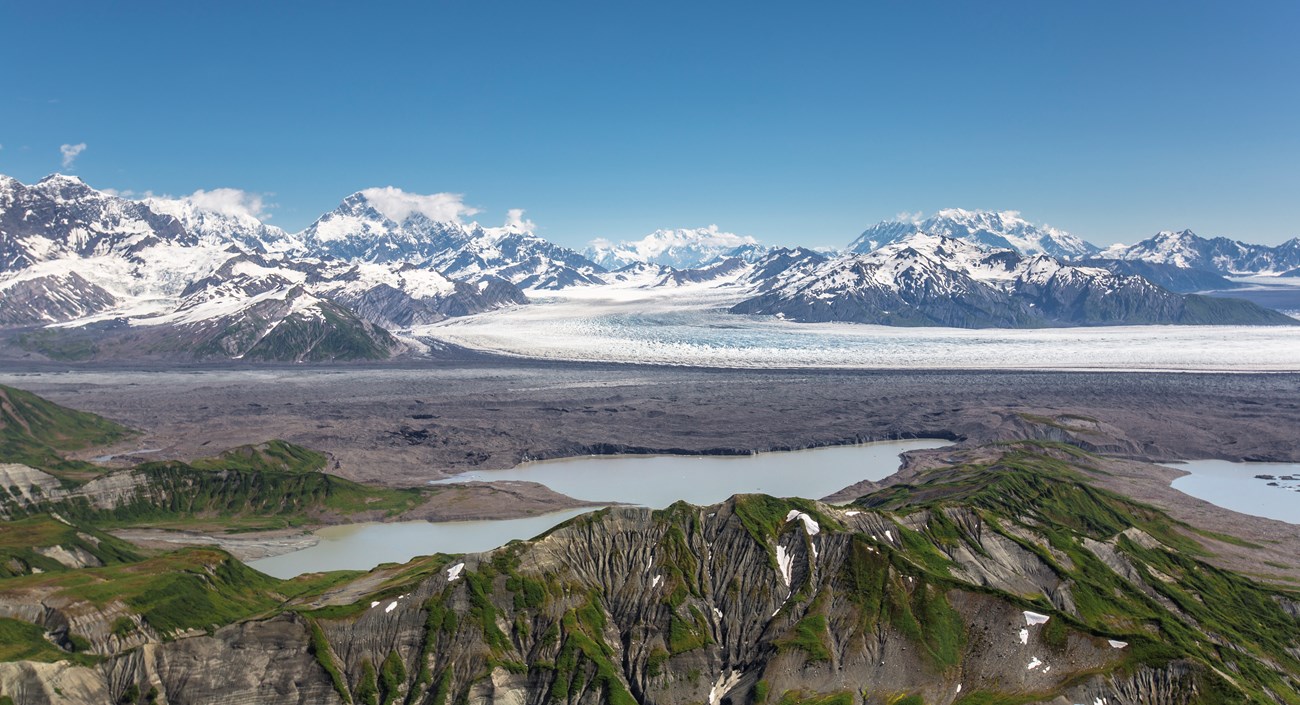 The park is home to the boreal forest, which is one of the largest ecosystems in the world. Covering about 13 percent of world, mostly in the northern climates, this ecosystem consists of a mixed spruce, aspen, and balsam poplar forest composition with muskeg and tussocks. The ecosystem is influenced by the geologic processes that created the park.
Powerful geologic forces driving the collision of crustal plates created the dramatic landscape of this park. These powerful forces continue to be countered by the eroding power of flowing rivers and massive glaciers...literally, rivers of ice.
The geological history of Wrangell-St. Elias National Park & Preserve began over 200 million years ago. Much of the geological evidence lies undiscovered, buried under thick ice fields or blankets of volcanic ash. Rivers here have both exposed and carried away clues to the region's ancient history.

Click on the links below for more information:

Volcanoes

Glaciers

Watersheds

Forests

Permafrost

Rivers & Streams


Last updated: September 16, 2019