Kids & Youth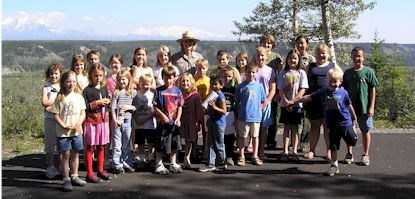 Kids love Wrangell-St. Elias!
There are millions of acres of mountains, glaciers, wildlife, old mines, and adventure to explore. If you can't actually visit the park, you can have fun and learn about this very special place by clicking on some of these links...

Become a Junior Ranger!
Find out how to become a junior ranger and earn a badge, whether you are visiting the park or not!

Wrangell-St. Elias Coloring Sheets
Check out our coloring pages sketched by Alaskan Artist Jona Van Zyle. Wrangell-St. Elias hosted renowned Alaskan Artists, Jon and Jona Van Zyle in 2006 as Artists-In-Residence. Jona's beautiful drawings reflect her passion for wild places like Wrangell-St. Elias National Park. You can be creative and learn more about Wrangell-St. Elias National Park and Preserve by dowloading and coloring these beautiful drawings.
Kennecott Mines (pdf, 300 KB)
Rambling in the Wrangells (pdf, 217 KB)
Animal Tracks (pdf, 245 KB)
The Boreal Forest (pdf, 250 KB)
The Copper River (pdf, 183 KB)
Migration & Hibernation (pdf, 218 KB)

Bear Aware Activity Book

(pdf format, 1 MB)
Download this activity book, to become an "expert" about bears!

Our Wild Neighbors
(pdf format, 1.5 MB)
Alaska Wildlife Activity Book
50 pages of awesome activities that are all about Alaskan animals!

Pacific Salmon
(pdf format, 726 KB)
15 page Coloring/Activity Book
How do salmon live? What do they eat? Learn about their fascinating life cycle.

Junior Ranger Gazette
(pdf format, 1.7 MB)
Download this newspaper about National Parks, especially for kids.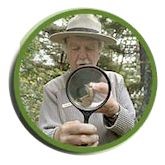 Become A WebRanger!
Choose your adventure and explore our nation's National Parks. Earn rewards as you learn about your heritage.


Last updated: February 22, 2018