Kids & Youth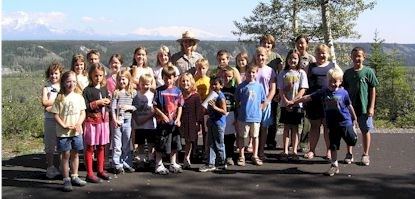 Kids love Wrangell-St. Elias!
There are millions of acres of mountains, glaciers, wildlife, old mines, and adventure to explore. If you can't actually visit the park, you can have fun and learn about this very special place by clicking on some of these links...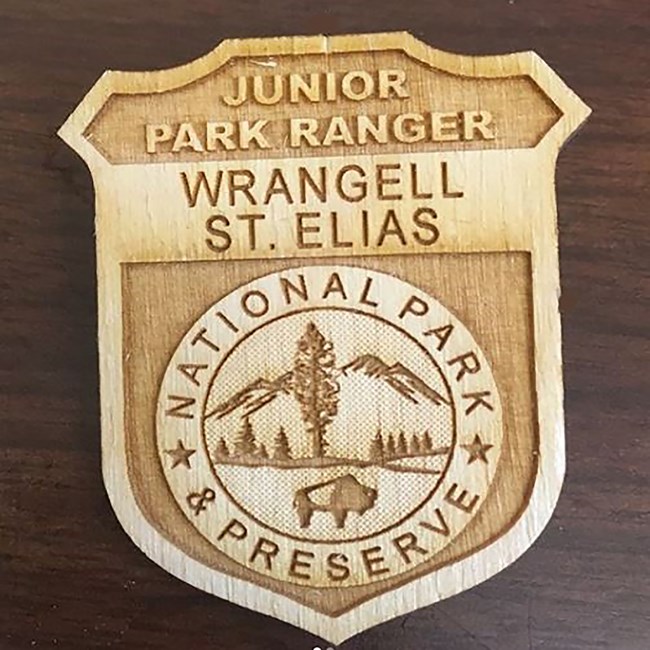 Find out how to become a junior ranger and earn a badge, whether you are visiting the park, learning in a classroom or at home!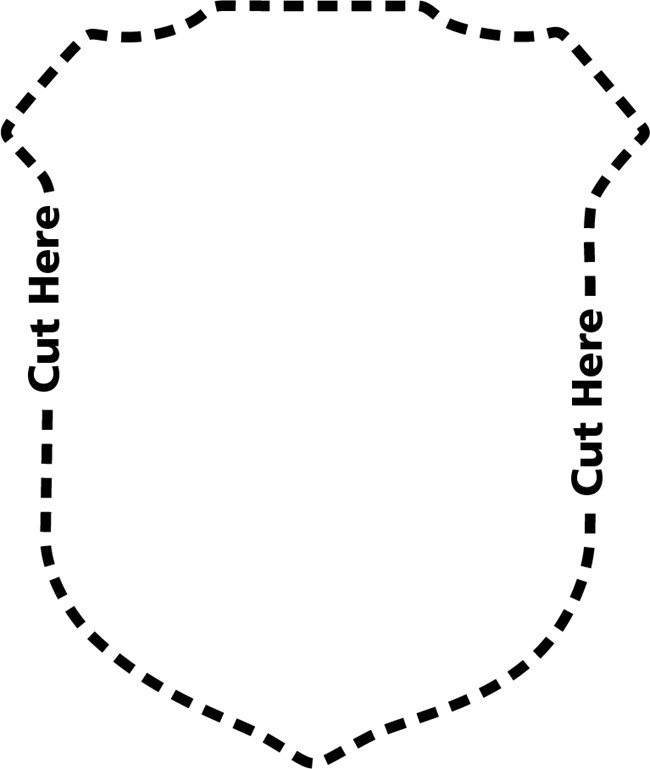 Create Your Own Badge
Right-click on the badge template to 'save image as', download, print it and get creative!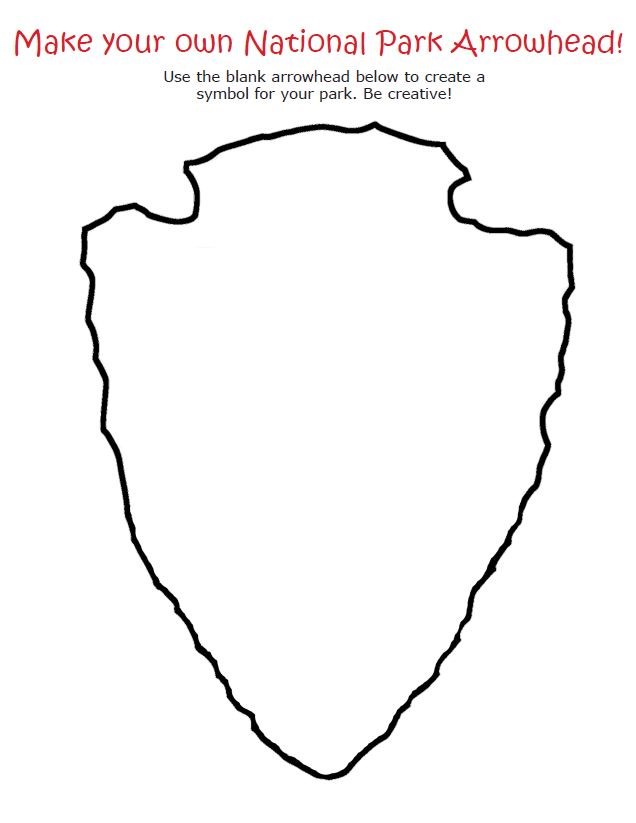 Create Your Own Arrowhead
Right-click on the arrowhead template to 'save image as', download, print it and create your own national park symbol!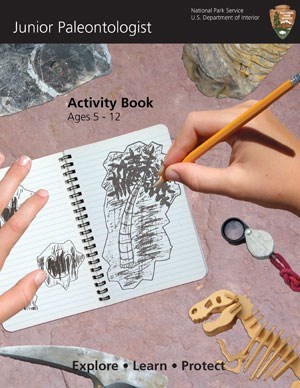 Junior Paleontologist Activity Booklet
EXPLORE the ways that paleontologists work, and the methods and tools they use to understand ancient life.
LEARN about Earth's history, ancient plants and animals, and changes to past climate and environments.
PROTECT our national parks, including fossils and the rocks in which they are found.

Download the Jr Paleontologist activity booklet (pdf format, 38 MB) at the website www.nps.gov/subjects/fossils/junior-paleontologist.htm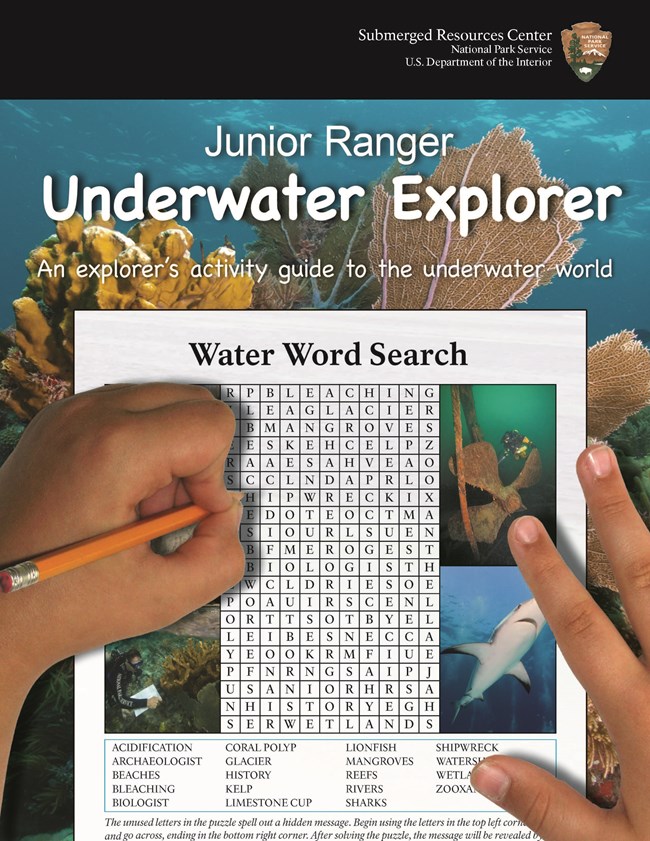 Junior Underwater Explorer Activity Booklet
This booklet is full of fun activities to help you discover what is underwater. Dive with us as we explore different environments, animals, and the people who work beneath the surface. Everyone can earn a Junior Underwater Explorer badge, so complete as many activities as you can. Ask your parents or siblings to go through the booklet so you can learn together!

DOWNLOAD the booklet online at Jr Ranger Underwater Explorer (National Park Service website)

To receive a Junior Ranger Underwater Explorer badge, present your signed booklet to a participating National Park Visitor Center near you or mail it to:
National Park Service,
Submerged Resources Center: Junior Ranger
12795 W. Alameda Pkwy
Lakewood, CO 80228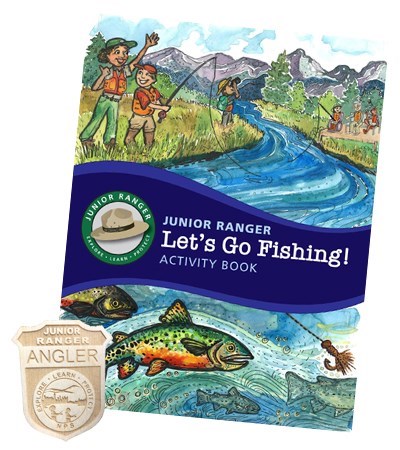 Junior Angler Let's Go Fishing Activity Booklet
Are you ready to earn your Junior Ranger Angler badge?
Follow these easy steps:
Download the booklet and complete as many activities in the book as you can.
Have a parent/guardian review your work and help you celebrate your success.
Scroll to the bottom of this page to print and make your own badge. Web based Junior Ranger books are self-badging only.
You may also contact your favorite park that offers fishing to see if booklets and badges are available. You can find a park on the National Park Service Fish & Fishing website.
Learn: The Basics.
Make your fun adventure a safe one, too!
No one expects to get hurt while out exploring in a national park, but accidents can happen. Planning ahead can be the key to a fun and safe adventure. Remember, safety starts with you!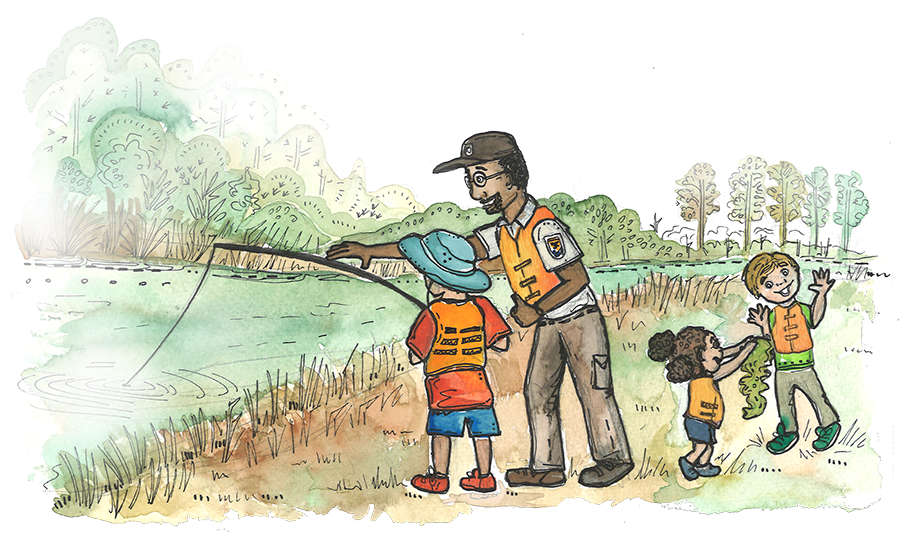 Are you new to fishing? Get caught up on the basics.
Fishing is a fun activity to enjoy with your family and friends that can be done at any age. It's easy to learn how to fish--it just takes a little time and practice. Take Me Fishing offers great tips and guides.
Protect: Fish and their Habitats.
Where will you fish? Do you know the regulations?
National Park Service fishing regulations help conserve (protect) fish for the enjoyment of future park visitors, for maintaining healthy ecosystems (where fish live), and for their intrinsic value (something that will always matter to everyone).

We hope you're "o-fish-ally" hooked!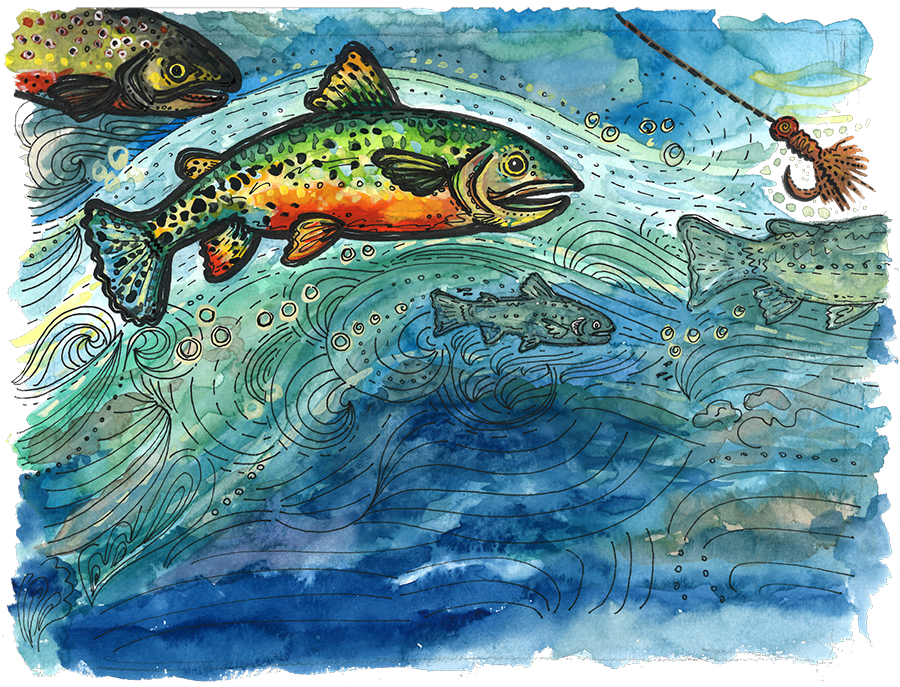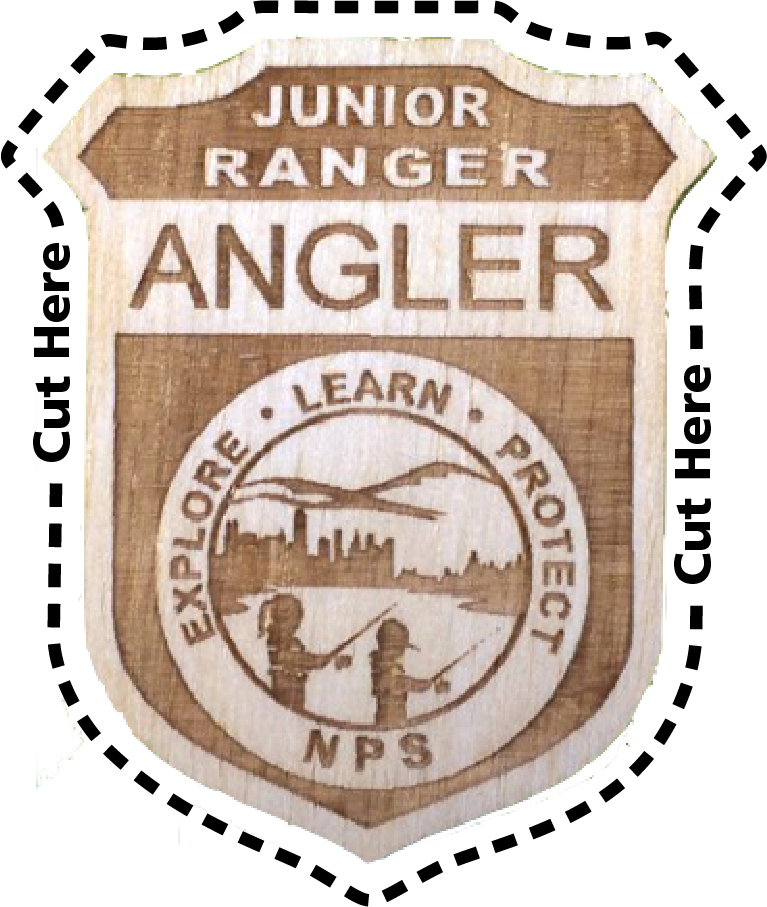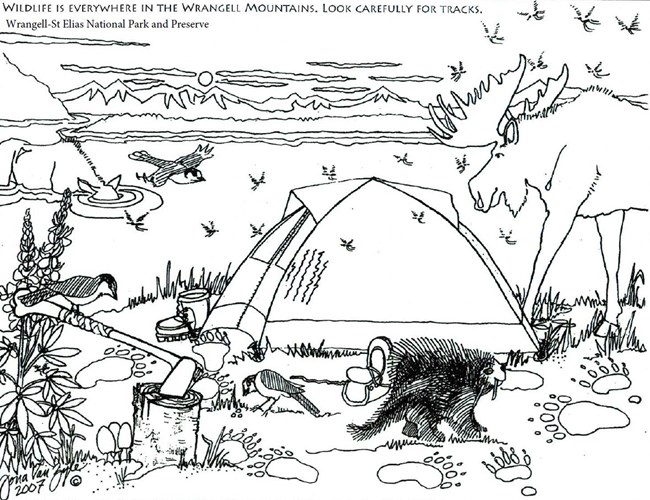 Wrangell-St. Elias Coloring Activity
Check out our coloring pages sketched by Alaskan Artist Jona Van Zyle. Wrangell-St. Elias hosted renowned Alaskan Artists, Jon and Jona Van Zyle in 2006 as Artists-In-Residence. Jona's beautiful drawings reflect her passion for wild places like Wrangell-St. Elias. You can be creative and learn more about Wrangell-St. Elias National Park and Preserve by dowloading and coloring these beautiful drawings.
Wrangell-St. Elias Coloring pages 1 - 6 (pdf format 5.4 MB)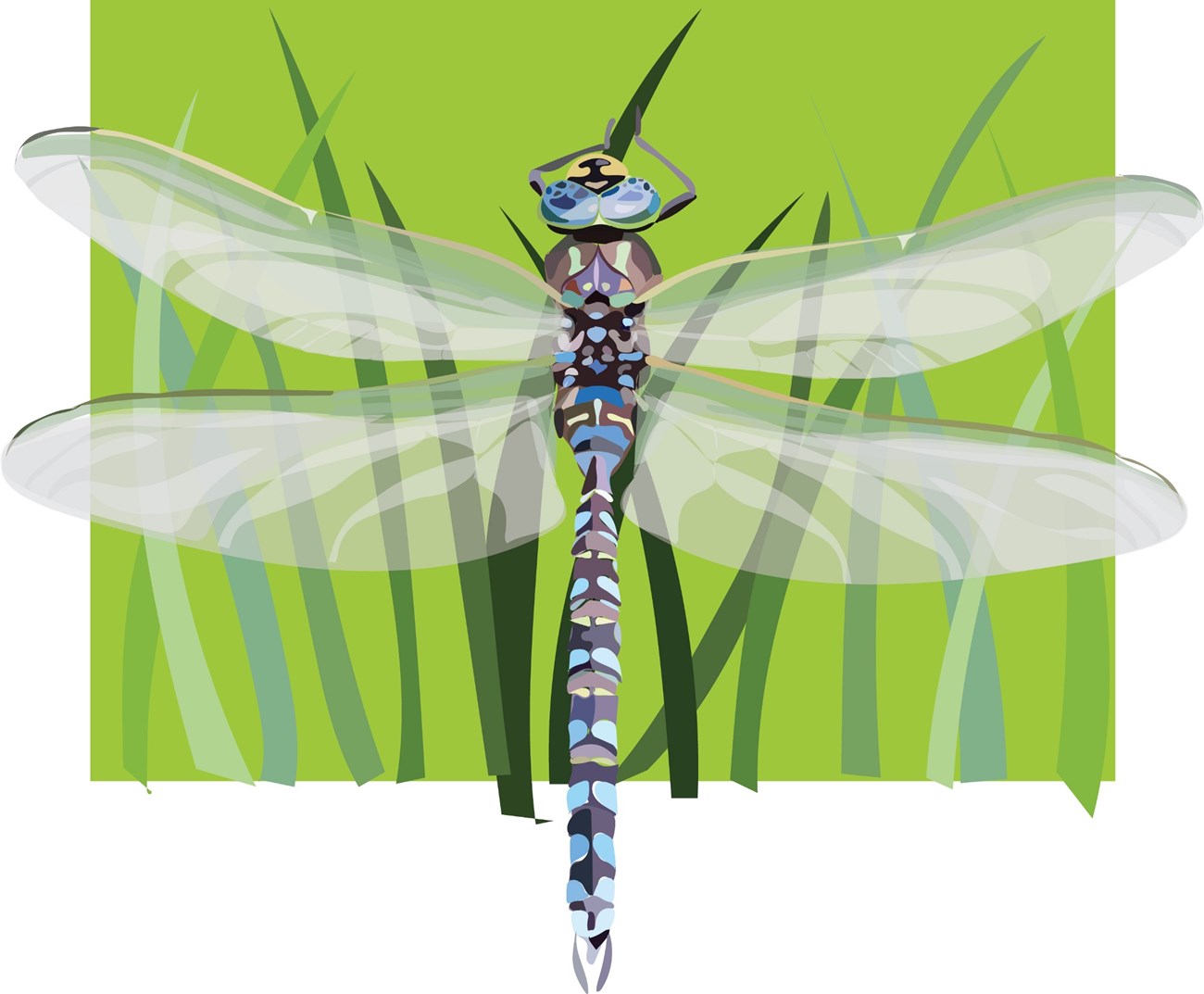 What is the difference?
Dragonflies (suborder Epiprocta) are usually larger, with eyes together and wings up or out at rest.

Damselflies (suborder Zygoptera) are usually smaller with eyes placed apart and wings along their body at rest.

Dragonflies, the official Alaska state insect, and Damselflies are often found around lakes and ponds hovering or perched on a long blade of grass at water's edge. Alaska's major groups include the Skimmers (whitefaces and king skimmers), Darners, Emeralds, Narrow-winged Damselflies (bluets) and Spreadwing Damselflies.

Learn more and read the article by Sara Wolman, US Fish & Wildlife Service, Kanuti National Wildlife Refuge:


Right-click on the coloring pages below to save and download so you can print and color!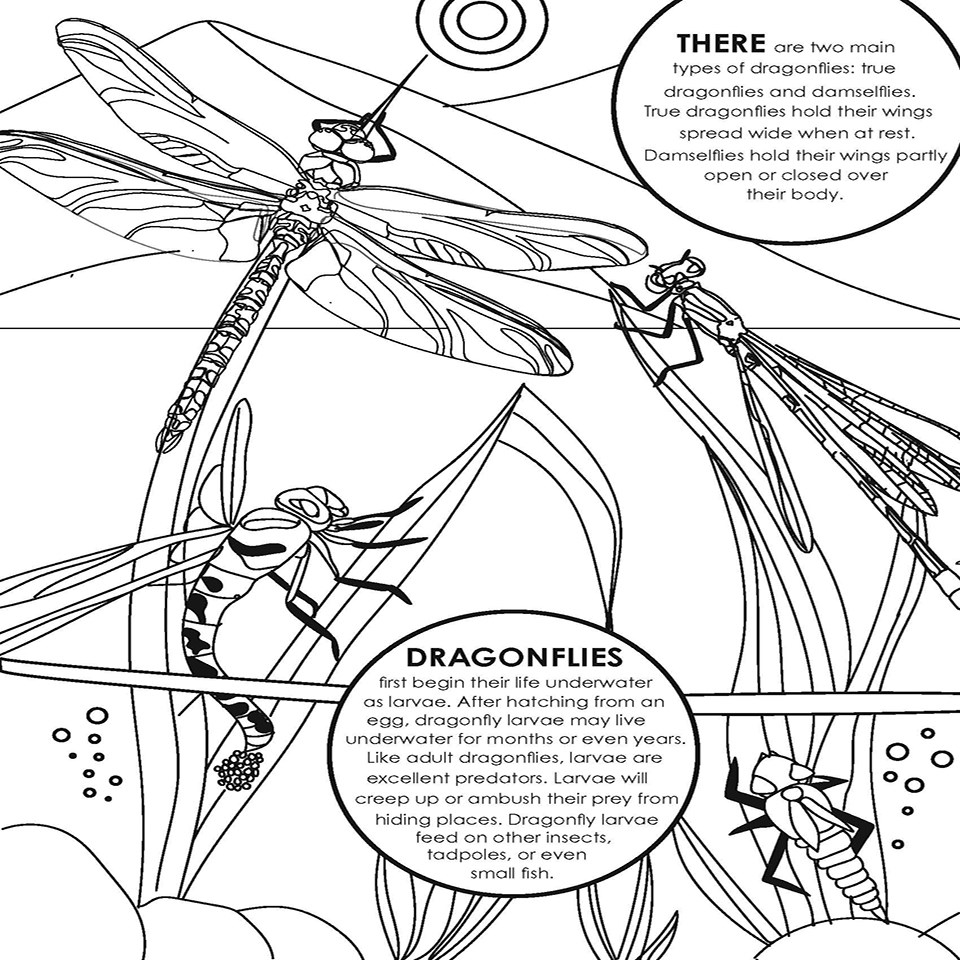 Dragonfly life cycle coloring page 1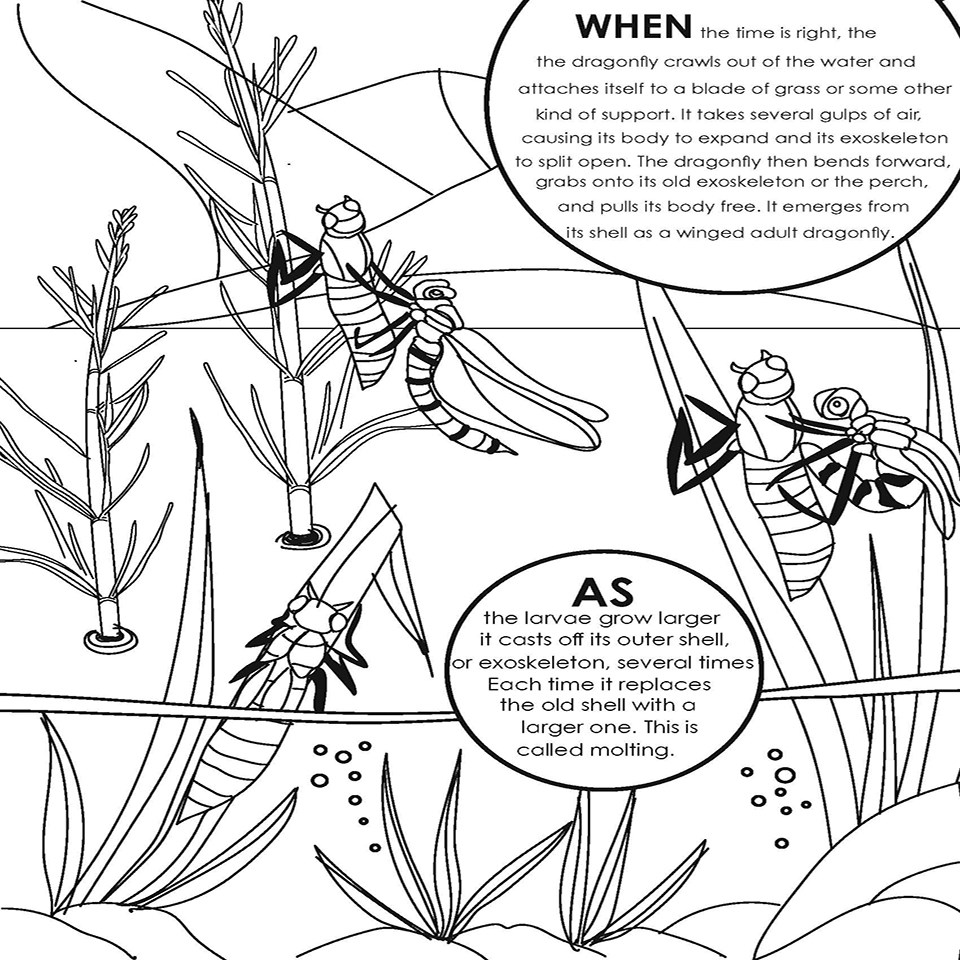 Dragonfly life cycle coloring page 2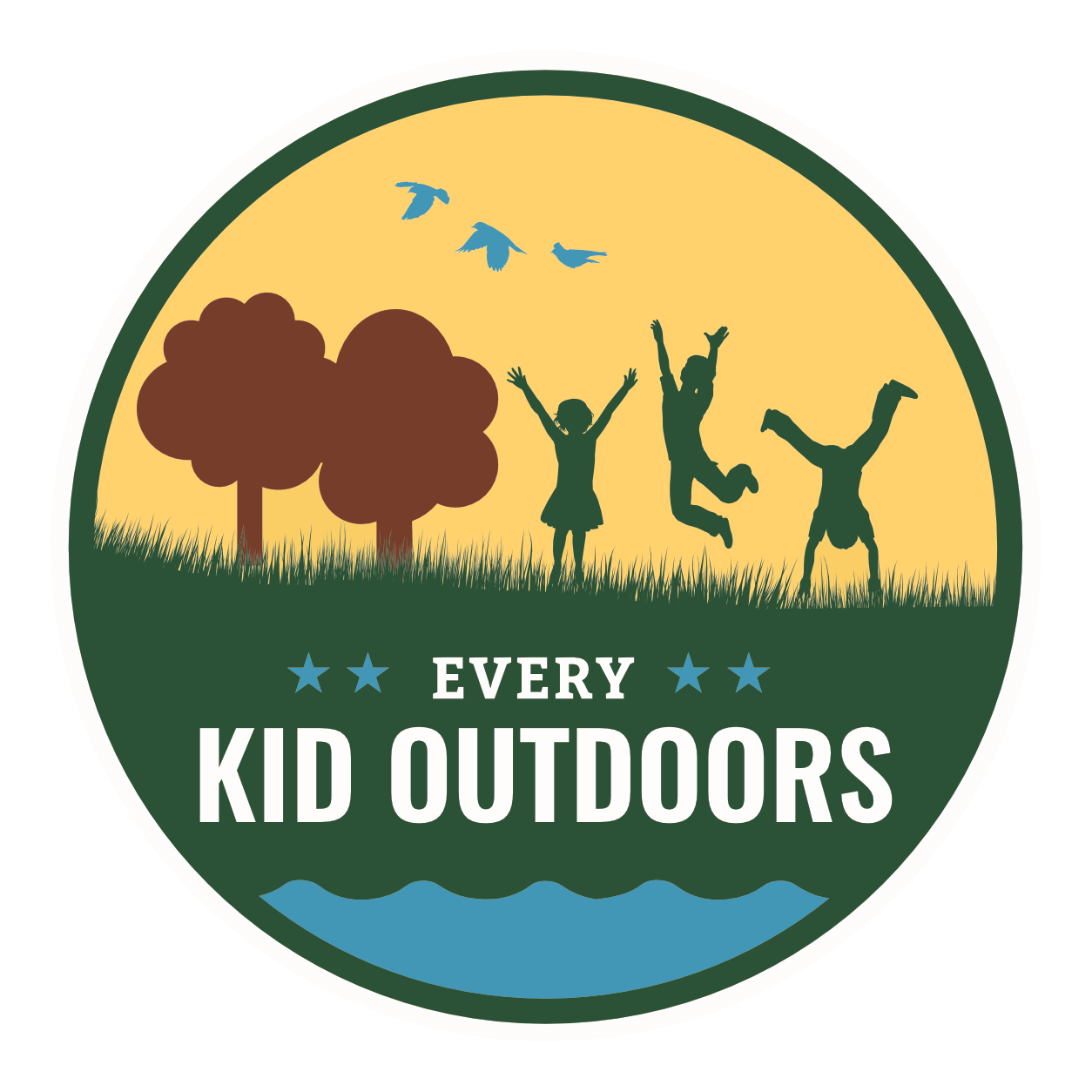 National parks are great places to explore anything kids can imagine. Go on an outdoor adventure. Walk in the footsteps of famous people. Take in unique scenery. Explore new interests. Experience real places you may have only heard about. But most of all, national parks are places where you can have fun and create memories that last a lifetime. More information about Kids in Parks.
Fourth Graders Get a Free Pass to explore, learn, and recreate in spectacular settings, including national parks, wildlife refuges, marine sanctuaries, and forests!
Every Kid Outdoors connects fourth graders and their families to public lands. Complete a fun activity and get your voucher for free admission today.




Last updated: February 17, 2023