Plan Your Visit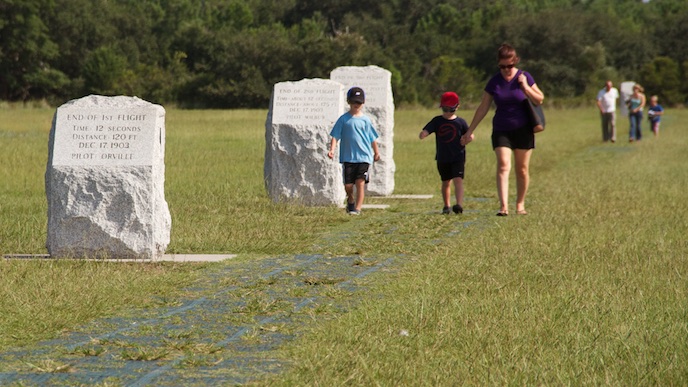 Welcome to Wright Brothers National Memorial!
Come experience the place where two young brothers from Dayton, Ohio experimented with flight in the early 1900s, and finally succeeding on a cold winter day with the world's first controlled, sustained, powered, heavier-than-air flight.
Stop by the visitor center to learn about Wilbur and Orville Wright, their glider experiments, and how they achieved their dreams on December 17, 1903. You can also take in an interpretive program on the brothers, examine the replicas of the 1902 glider and 1903 flyer, and see portraits of other famous aviators.
Exploring the grounds gives you an opportunity to see reproductions of the brothers' 1903 camp buildings, stand at the place where Wilbur and Orville Wright first took to the air in their 1903 flyer and landed, and climb Big Kill Devil Hill to see the nation's monument commemorating the brothers' historic achievement.
National Park Service Rangers are here to assist you in having an enjoyable and safe experience. We look forward to seeing you!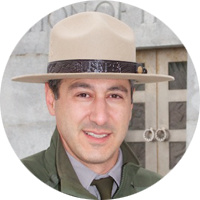 Dave Hallac
Superintendent, Outer Banks Group