Accessibility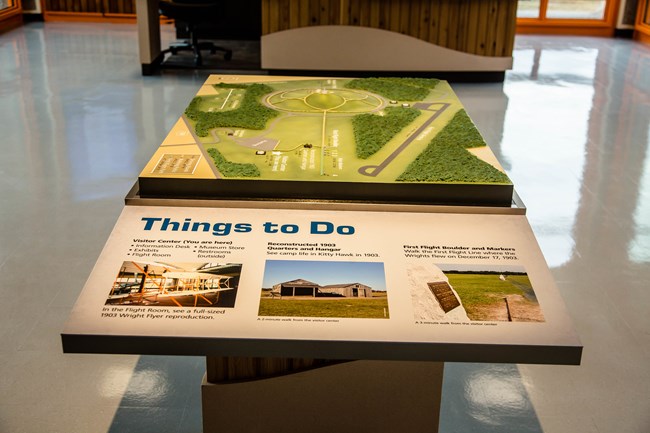 Mobility
Accessible parking spots are available near the Visitor Center and an accessible ramp to the front entrance of the Visitor Center is located at the front of the building. Wheelchairs are available for check out on a first come, first serve basis from the front desk of the Visitor Center.Accessible restrooms are located in the Visitor Center, the Pavilion Restrooms on the south end of the parking lot, and the Pilot Booth near the First Flight Aistrip.
There is an accessible concrete path leading from the Visitor Center to the First Flight Boulder and the base of Kill Devil Hill. The path to the top of Kill Devil Hill is paved, but the grade becomes very steep toward the top of the hill.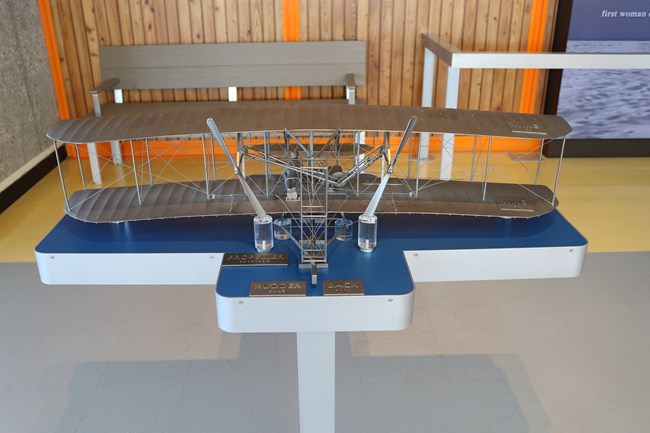 Resources for Visitors with Visual Impairments
When you first enter the Visitor Center, there is a tactile map of the park with locations written in Braille. Devices equipped with Audio Descriptions of the exhibits are available for checkout at the front desk. A limited supply of Braille brochures are also available, and a flat, tactile map of the layout of the building is placed on the wall to the left of the main entrance door.
A copy of the
Braille brochure
in a Braille Ready Format (.brf) can be downloaded in advance of your visit.
Inside the Flight Room of the Visitor Center are raised drawings of the Wright brothers' early gliders and a tactile model, built to scale, of the 1903 Wright Flyer.
Service Animals
Service animals are welcome within all of our facilities. All service animals must stay within the control of their owner. Prickly pear cacti and sand spurs are common in the grassy areas throughout the park, so please use caution if you leave the paved pathways.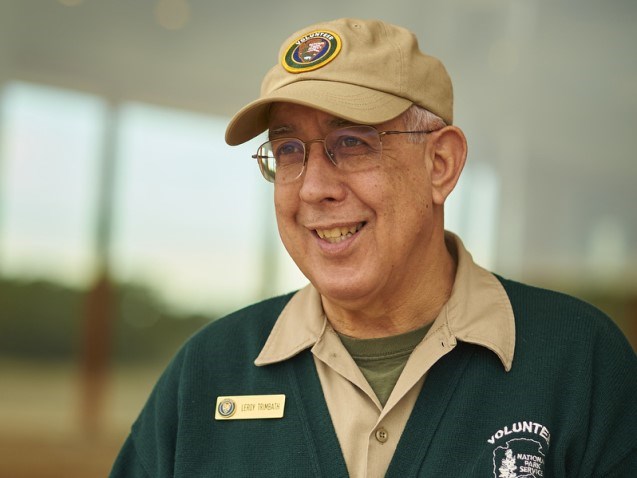 Ask a Staff Member
Feel free to call or email us if you have questions while planning your trip. When you arrive at the park, please notify a staff member at the Visitor Center if there is anything we can do help you during your visit or if you have any questions about resources availiable.
Last updated: December 19, 2022