Photos & Multimedia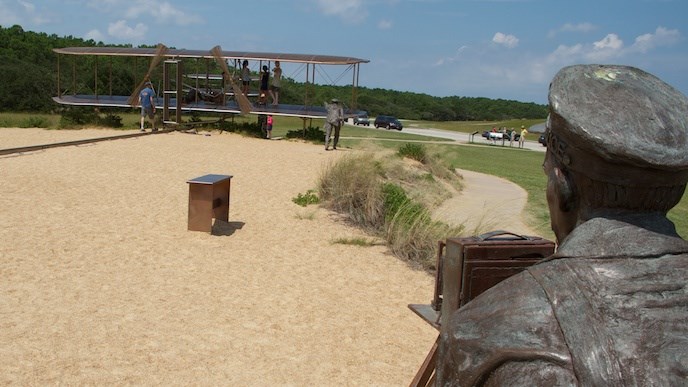 On December 17th, 1903 the Wright Brothers achieved their dream of flight. Since then, people from all over the world have come here to pay homage to that dream. Peruse some of the photographs of the place where the Wright brothers first flew and the visitors who come to experience this special place.

Photos
We have included some of our favorite photographs of the places, activities, and visitors of Wright Brothers National Memorial our
Photo Gallery page
. Wright Brothers National Memorial also has
an official Flickr site
(WrightBrosNPS), which you can follow to keep up with new sights and events from the seashore as we add to our photograph collection.
Videos
Take a closer look at some of the features of Wright Brothers National Memorial or take a deeper dive into some of the stories surrounding the first flight in these short videos.
Using the full-scale replica model, Ranger Ashley demonstrates the control system of the 1903 Wright Flyer.

Duration:

7 minutes, 31 seconds
Ranger Amiee describes the historic photograph of the first flight on December 17th, 1903.

Duration:

3 minutes, 49 seconds
Ranger Ashley demonstrates how Wilbur and Orville controlled the pitch of the 1903 Flyer.

Duration:

3 minutes, 12 seconds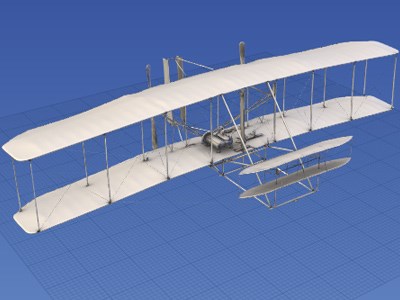 The Smithsonian Institution has created a digital 3D replica of the Wright brothers' 1903 Flyer. You can explore this model on your own, or follow several tours set up by the Smithsonian Institution that provides additional information about the 1903 Flyer.
Last updated: April 7, 2020