Paul Stevens Selected as Chief Ranger for Outer Banks Group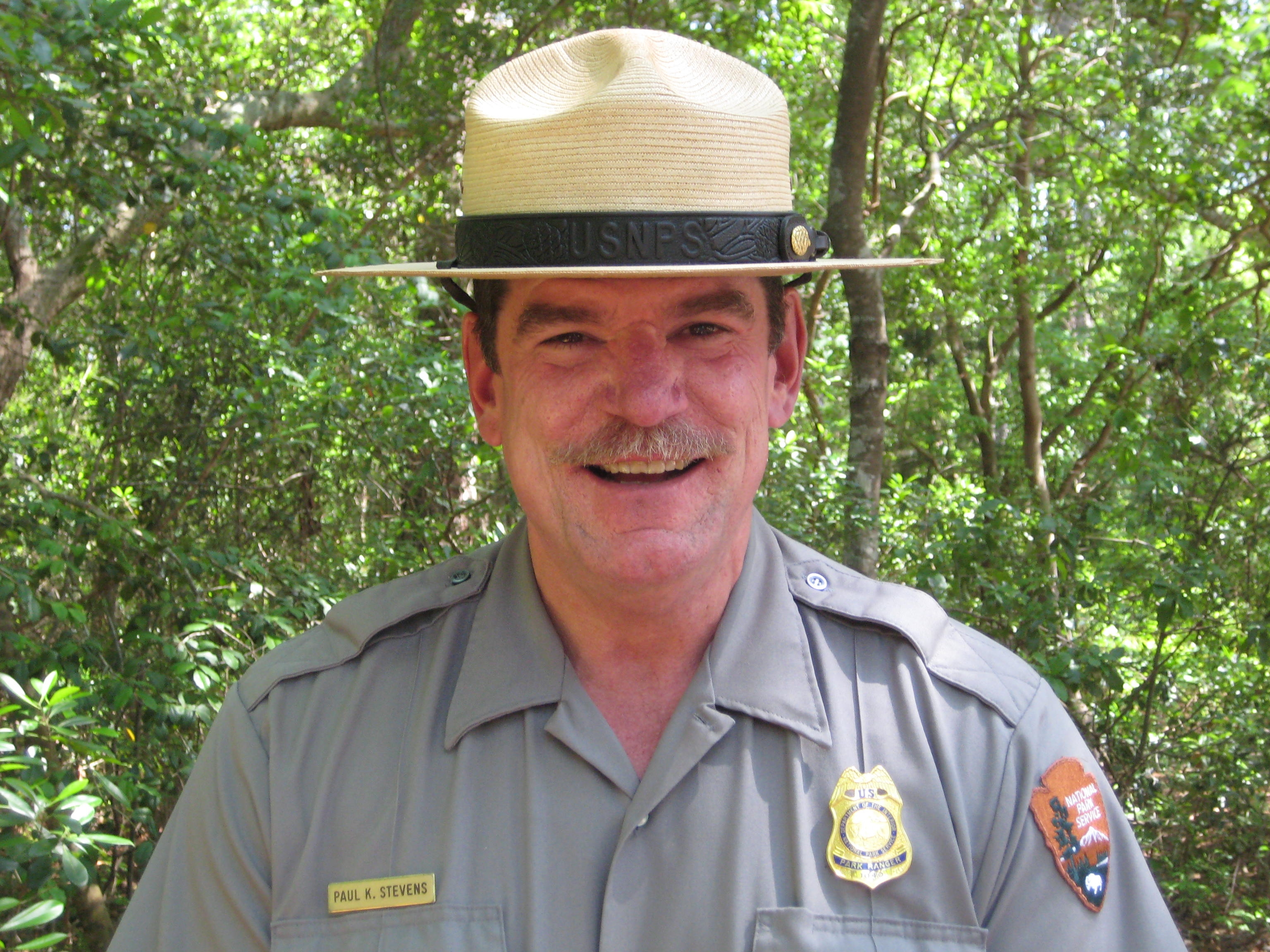 News Release Date:
May 12, 2009
Contact: Outer Banks Group, (252) 473-2111
Superintendent Mike Murray announced today that long-time Outer Banks Group employee Paul K. Stevens has been selected as the next Chief Ranger for the Outer Banks.  Stevens replaces Norah Martinez who transferred to become the Chief Ranger at Wrangell St. Elias National Park and Preserve in Alaska earlier in 2009.
As Chief Ranger, Stevens will serve as the chief of the Group's ranger activities division and manage the law enforcement, emergency services, aviation, wildland fire, lifeguard, and fee collection programs.   The position oversees a workforce of 66 permanent and seasonal staff, including 17 commissioned law enforcement personnel, and manages an operating budget of approximately $1.7 million.
"Given his detailed knowledge of our most challenging management issues and the outstanding working relationships he has developed over the years with many local agencies and partner organizations, Paul is the right person to lead the ranger division now and into the future. We are pleased he has accepted the position and look forward to his many contributions in the years ahead," said Superintendent Mike Murray.
Paul Stevens graduated in 1983 from EastCarolinaUniversity with a B.S. in Parks & Conservation Management.  Since 1989 he has worked as a law enforcement ranger at the Outer Banks Group, where he has held a variety of assignments including serving as the Group's Law Enforcement Specialist in recent years.  In March 2009, Stevens was named the recipient of the 2009 NPS Southeast Region Harry Yount Park Ranger Award.  The peer-nominated honor, named after the first known national park ranger, recognizes excellence in the field of "rangering."  Stevens will begin his new assignment immediately.
Last updated: April 14, 2015