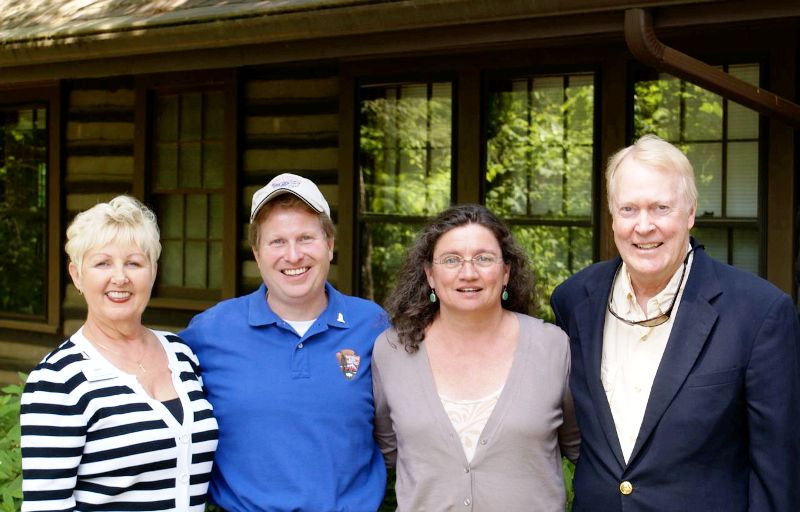 News Release Date:
May 26, 2010
Contact: Cyndy Holda, 252-473-2111 x148
Superintendent Mike Murray and Executive Director Lola Hilton recently announced the participation of several First Flight Foundation members along with the Outer Banks Group staff in a week-long "Friends Group Workshop" conducted by the National Park Service (NPS) and held on the Chattahoochee River near Atlanta.  A new "friends agreement" between the Park Service and the Foundation is currently being developed in order to continue the productive working relationship that has improved the visitor experience at Wright Brothers National Memorial since the early 1990s.
Over 40 people attended the recent workshop, including NPS staff and Friends Group representatives from such parks as Blue Ridge Parkway, Cape Lookout National Seashore, Appalachian Trail, Florida National Parks, Cumberland Gap National Historical Park, Wright Brothers National Memorial.  The agenda included: Partnering Skills; Roles a Friends Group can Play; Friends and NPS Roundtables; Establishing a New Friends Group; Taking your Friends Group to the Next Level; Friends Group Best Practices; Fundraising Policies; and NPS/Friends Groups Collaborative Projects.  After-hours activities included a rafting trip down the Chattahoochee River and walks on some of the nature trails.
For more information, contact park headquarters at 252-473-2111 ext. 148 or Lola Hilton at 252-491-5165.