Group Tours and Field Trips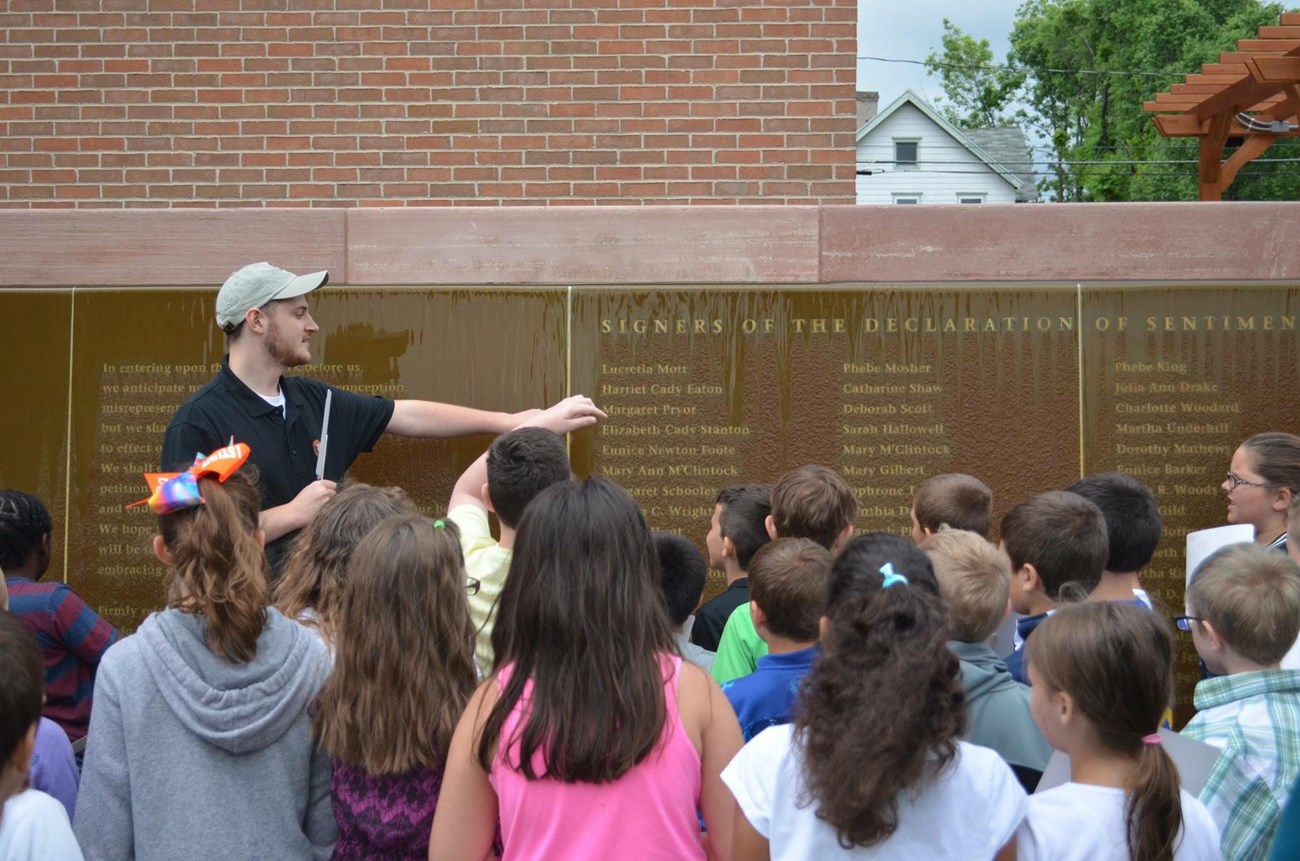 Women's Rights National Historical Park offers group tours for all ages/grades. Please allow the park at least THREE weeks advanced notice to arrange for your requested date(s) and time(s). Group scheduling is completed on a first-come, first-serve basis. Education program reservations will re-start Fall 2019.
Check out all the park has to offer on our Things To Do page!
Group Tours/Field Trips
Groups of 10 or more can arrange a group visit by downloading our group reservation request form. Please email the completed form to WORI_Education@nps.gov.
Cancellations and Late Arrivals
If Women's Rights National Historical Park cancels your visit due to weather or other extenuating circumstances, we will contact you as soon as possible to reschedule your visit.
If you need to cancel your group or your group is arriving late, please call the park at 315-568-0024.
Additional Information
Where can our group have lunch?
Unfortunately, Women's Rights National Historical Park does not permit food or drink within park buildings. There are a few locations that can accommodate a large groups for eating bagged lunches outside. Adjacent to the visitor center is Declaration Park with outdoor seating. The large yard at the Stanton House contains picnic tables. Additionally, the Town of Seneca Falls operates Peoples Park on the north side of the canal, just a short walk from the Visitor Center (please contact Seneca Falls Recreation Department for information on use).
Last updated: April 12, 2023