Convention Days
Save the Date: Friday, Saturday & Sunday, July 19, 20 & 21
Join us for our annual commemoration of the 1848 Women's Rights Convention! Convention Days 2019 offers a unique opportunity to set the stage for the upcoming centennial of the 19th Amendment in 2020. This year's theme, "Back to Our Roots," will focus on the early days of the women's rights movement and the factors that fed into its development.

Keynote speaker: Coline Jenkins, great-great-granddaughter of Elizabeth Cady Stanton

This page will be updated with an events schedule soon. In the meantime check out the Calendar or Special Events page for other park events. Email-us with questions or for a digital file of the event poster.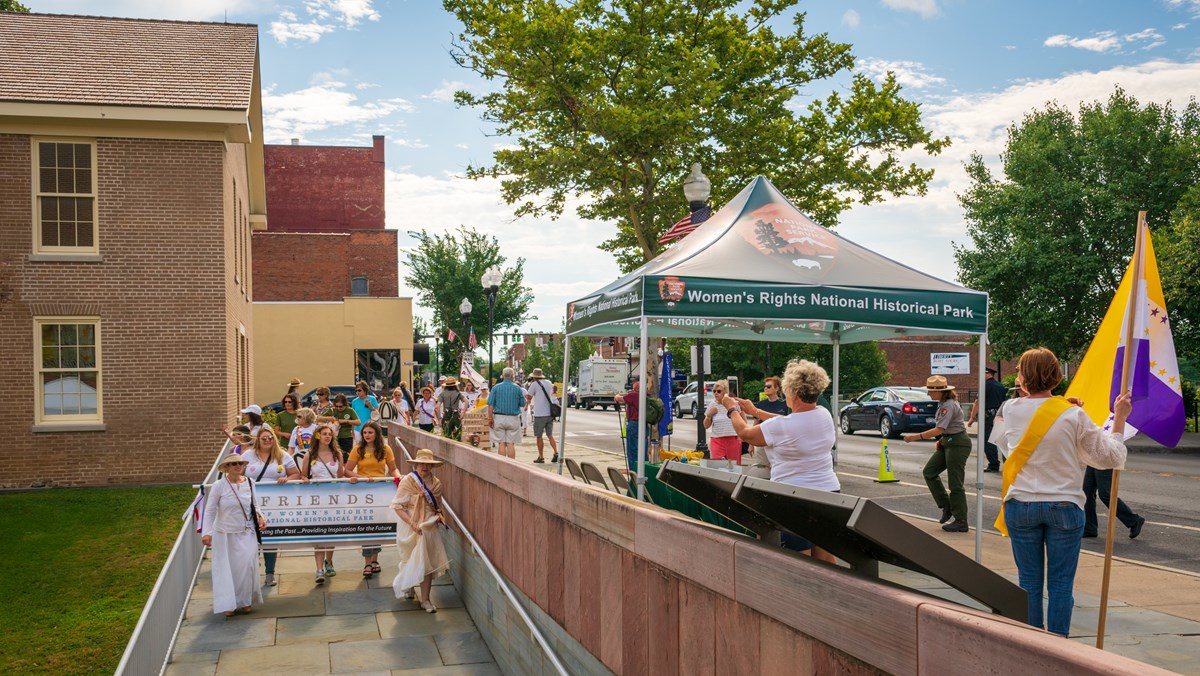 Last updated: March 20, 2019