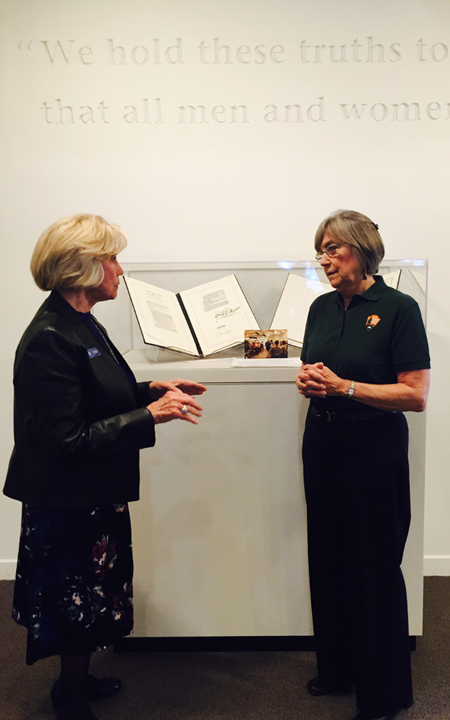 News Release Date:
October 3, 2015
Lilly Ledbetter found her park at Women's Rights National Historical Park! She was the lead plaintiff in the Supreme Court case Ledbetter v. Goodyear Tire & Rubber Co. seeking years of back pay after finding out she had been making significantly less than her male counterparts. In 2007, the Supreme Court denied her claim because she did not file suit 180 days from her first pay check.
In 2009, Congress passed the Lilly Ledbetter Fair Pay Act which was signed by President Obama on January 29, 2009. The law ensures that people can effectively challenge unequal pay. When President Obama visited Women's Rights NHP in August 2013, he presented the park with a signed copy of the law as a gift.
Ms. Ledbetter came to the park to see the signed copy of the law. She posed for pictures in front of the exhibit case with the bill on display and spoke with park staff and Volunteer-in-Park Dr. Allison Stokes.